Back to news
Israel's largest charge point operator to open 10 new EV charging hubs with Kempower solutions in 2024
Israel's largest charge point operator (CPO), AfconEV-Dor Alon, recently opened its second charging hub equipped with Kempower charging solutions in the country.
The public charging hub is equipped with the Kempower Satellite charging system, including 6 charging plugs with a total output of 400 kW.
AfconEV-Dor Alon plans to open 10 new charging hubs with Kempower solutions in Israel during 2024.
ISRAEL – Rapid EV charging solutions provider Kempower strengthens its presence in Israel via its local partner Nadir Marketing. The country's largest CPO, AfconEV-Dor Alon, has already opened two EV fast-charging hubs with Kempower charging solutions and plans to open ten new hubs in 2024. AfconEV-Dor Alon's charging network comprises over 1,300 EV charging outlets nationwide.
The first Kempower charging solutions in Israel were installed earlier in 2023 at Dor Alon Dvira, south of Beer Sheva. The charging hub is equipped with the Kempower Satellite charging system, including six charging plugs with a total charging capacity of 400 kW.
AfconEV-Dor Alon recently opened its second charging hub with Kempower charging solutions. The charging hub at Dor Alon Yakum, outside Tel Aviv on the main Highway to Haifa, is equipped with three Kempower Satellites with six charging plugs, each plug providing up to 250 kW of power.
The hubs offer reliable and user-friendly DC fast charging, while EV drivers can enjoy the Dor Alon station facilities. The Kempower Satellite charging system offers dynamic charging, which allows multiple vehicles to charge at once by intelligently distributing power based on a car's needs. In addition, the Kempower ChargEye charging management software gives EV drivers real-time charging information, such as pricing, charging cost, and the car's state of charge.  
"We're happy to be part of the EV evolution in Israel. With our reliable and user-friendly Kempower Satellite charging systems, AfconEV-Dor Alon will offer its customers the best EV charging experience on the market. In addition, the scalability and modularity of our solutions make it easy for AfconEV-Dor Alon to scale the charging hubs as the demand increase", said Kempower's Chief Sales Officer, Tommi Liuska.
"Managing Israel's leading charging network gives us insight into what is most important to the Israeli EV drivers. We've learned that the top priority is assurance that the charging station will work, above other considerations such as price, distance, etc. Kempower's station gives us and the EV drivers exactly this peace of mind,"

said AfconEV's CEO Udi Eliyahu
"Allowing multiple reliable charging plugs at one station is a game changer, and we are pleased to see the Israeli EV drivers share their excitement with Yakum's new opening", said Dor Alon's Head of Charging Operations Maor Hershkovich.
"We applaud AfconEV-Dor Alon for deploying Kempower's non-traditional charging system, with a distributed Power Unit and Satellite. This project will also play a pioneering role in showcasing how this unique solution can mitigate the risk of heat management, which is a primary concern in the region,"add Max Davis, Head of Sales in South East Asia & Oceania.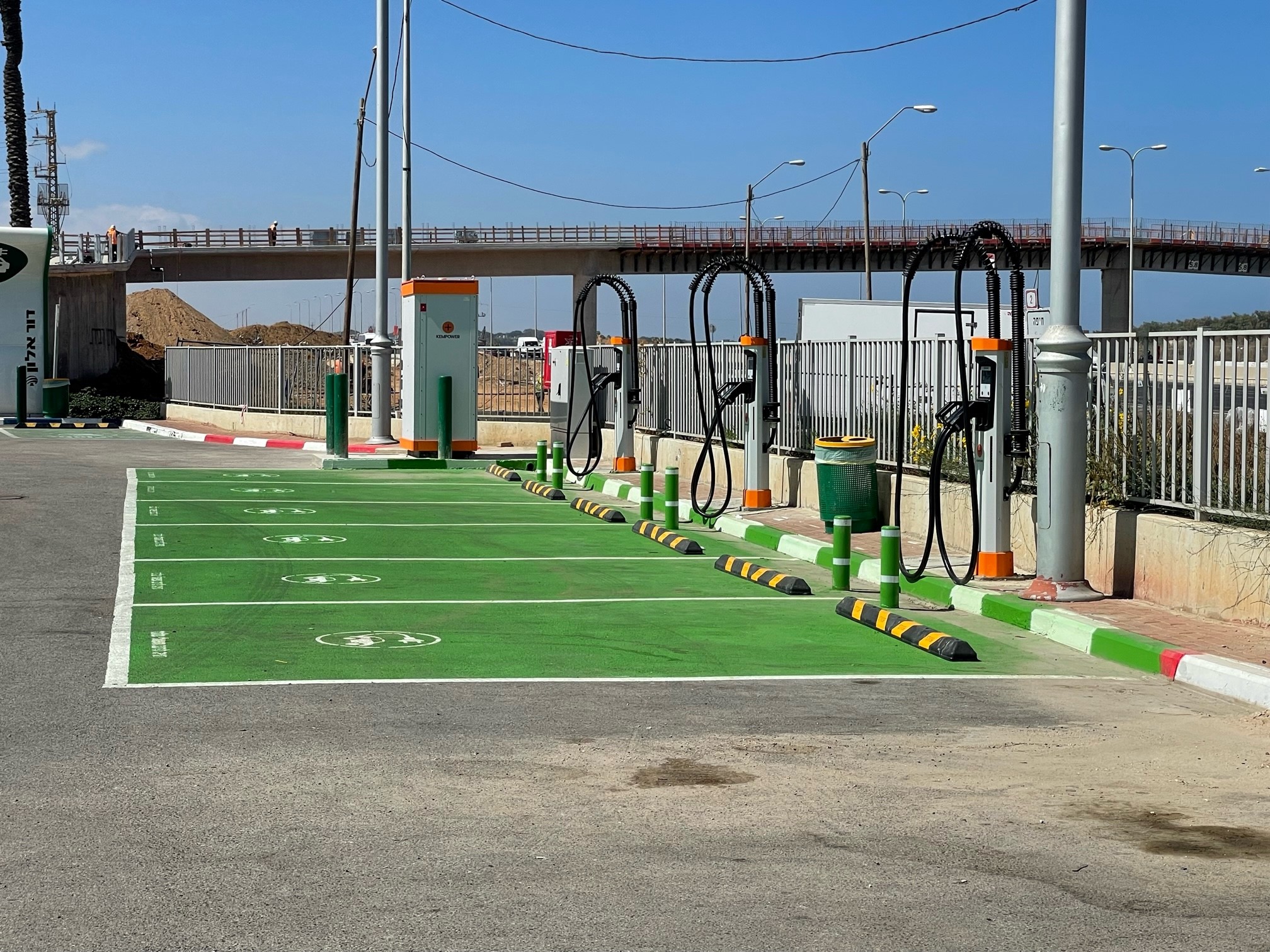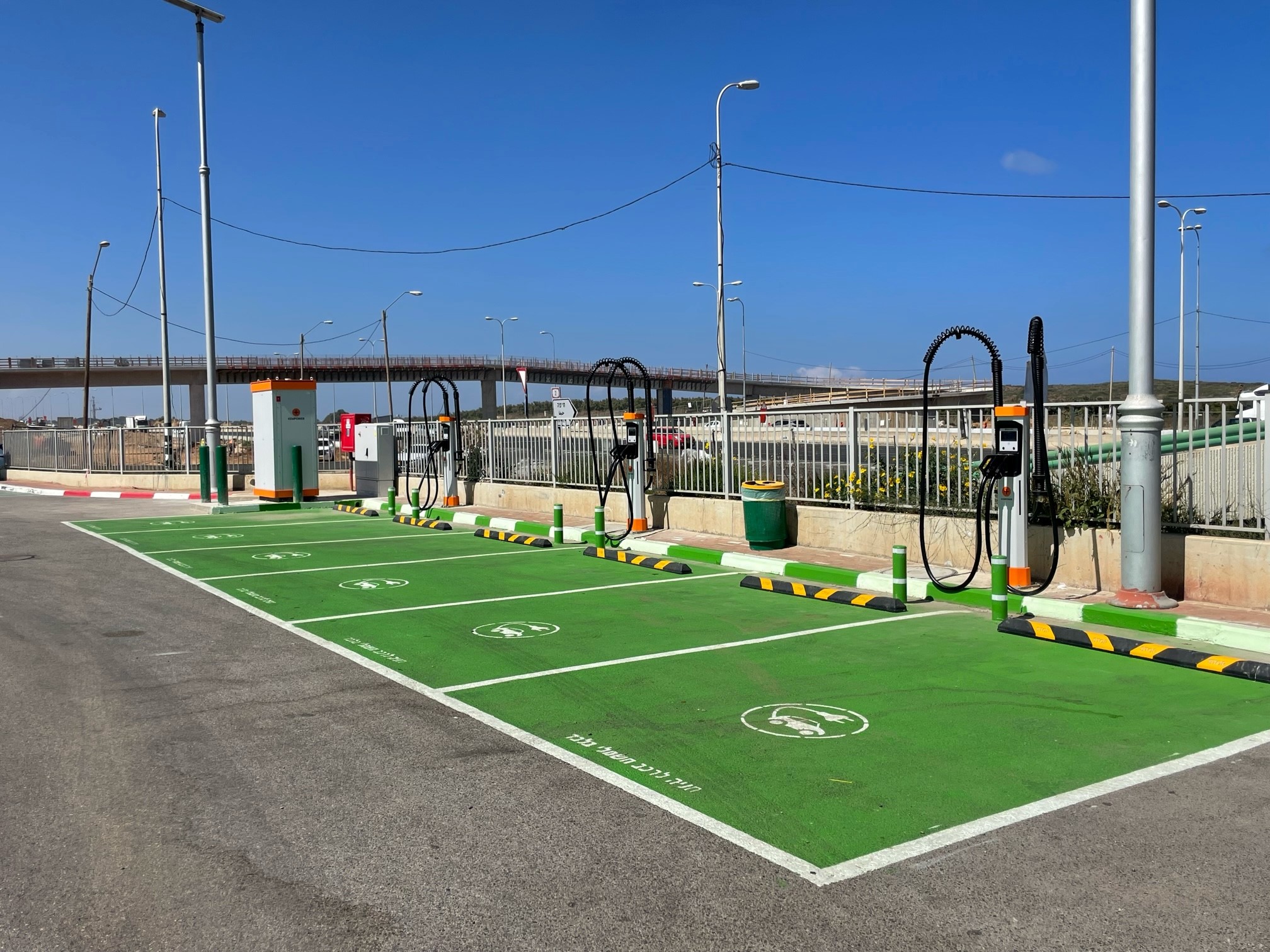 Further information:
Kempower, media 
Paula Savonen, Vice President, Communications, Kempower  
paula.savonen@kempower.com   
Tel. +358 400 343 851 
About Kempower:
We design and manufacture reliable and user-friendly DC fast charging solutions for electric vehicles. Our vision is to create the world's most desired EV charging solutions for everyone, everywhere. Our product development and production are based in Finland, with a majority of our materials and components sourced locally. We focus on all areas of e-mobility, from electric cars, trucks, and buses to machines and marine. Our modular and scalable charging system and world-class software are designed by EV drivers for EV drivers, enabling the best user experience for our customers around the world. Kempower is listed in the Nasdaq First North Growth Market Finland. www.kempower.com