For over three years, the Nordic's leading charge point operator Recharge has cooperated with Kempower to provide a comprehensive and user-friendly fast-charging network for EV drivers in the Nordics. "We appreciate Kempower's efforts to continuously improve its user interfaces and charging experience with data and knowledge," says Elise Thorvaldsen, Head of Communication and Customer Experience at Recharge.
The partnership between Kempower and Recharge started in 2020. Recharge was looking for an EV charging partner who could support its goal of expanding the fast-charging network in the Nordics. Additionally, it wanted to provide the best charging experience for EV drivers. The Recharge team contacted Kempower and had a meeting in Finland to discuss its EV charging equipment needs.
We wanted a partner who could provide fast charging solutions with a small footprint, intelligent load balancing, and above all, a focus on customer experience

Elise Thorvaldsen, Head of Communication and Customer Experience at Recharge
In July 2020, the companies set up the first test charging station at Shell Espa Bolleland in Norway. The DC fast charging station included a Kempower Power Unit with six Kempower Satellite charging satellites. It was the first of the company's many Kempower charging stations available in Norway today.
Recharge has operations in Norway, Finland, and Sweden. It operates more than 4,300 EV chargers and, according to the Recharge Insights Report, provided 802,067 charging sessions in Q2 of 2023. From April to June of 2023, the company expanded its network with a record of 338 new chargers. In the coming years, Recharge will invest heavily in its charging infrastructure. The company is also planning to enter Denmark later in 2022.
Today, Recharge continues to offer Kempower DC fast charging solutions across its rapid charging network in Norway, Sweden and Finland.
"We have been cooperating with Kempower since the very beginning. We've liked the mission and the vision the company has and how Kempower has delivered."

Sami Saarilahti, Country Director Denmark at Recharge
"Kempower is a good fit for our needs. We appreciate the company's efforts to continuously improve the user interface and user experience of their fast chargers through data and knowledge," Elise comments.
On the topic of customer feedback, Elise shares:
We have received good feedback from our B2B customers on the footprint of Kempower chargers and the possibilities of intelligent load balancing. Customers have also said that the chargers are easy to use and provide good information throughout the charging session
Sustainable and efficient use of resources is important to Recharge in all areas of its operations.
Elise explains further, "by using the Kempower charging system, we can use resources sustainably in terms of both space requirements and electric grid capacity. The system allows us to have multiple satellites and intelligently balance the load. Therefore, we can serve both peak days and normal traffic conditions without using more capacity than needed."
We see Kempower as a forward-looking supplier that is doing its part in pushing the development of charging infrastructure forward. If there are any bugs or issues, Kempower aims to fix and improve them continuously

Elise Thorvaldsen
Tackling future challenges with smart technology
In 2021, 64.5% of all new passenger cars sold in Norway were electric[1]. The Norwegian EV Association has estimated that 80% of all new cars in Norway will be electric in 2022.
As the number of EVs is growing faster than the number of charging points available, queuing has already become a challenge in Norway. For now, queuing is mostly a problem only on peak days. However, Recharge believes that if it cannot speed up construction due to external barriers, like long delivery times, when applying for grid capacity, queuing will also become a challenge on weekdays. This problem will be seen in other markets too.
Recharge has found help with queuing and grid capacity challenges by using Kempower's ChargEye backend and cloud solutions.
Using the Kempower system is important for queue mitigation, as well as a good tool in areas where grid capacity is lower. By installing a large number of satellites with intelligent load balancing, we can take care of peak periods in a sustainable way

Elise Thorvaldsen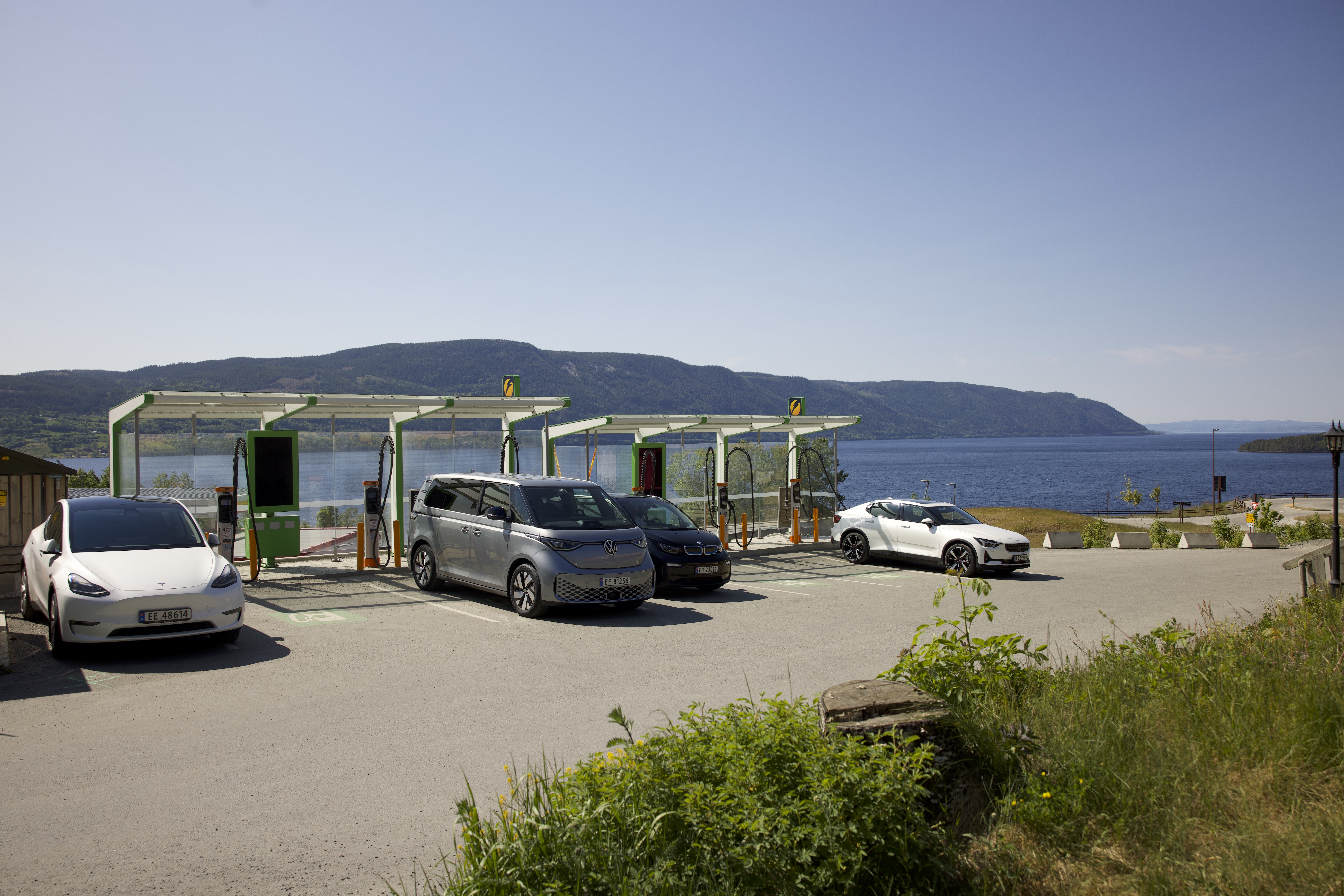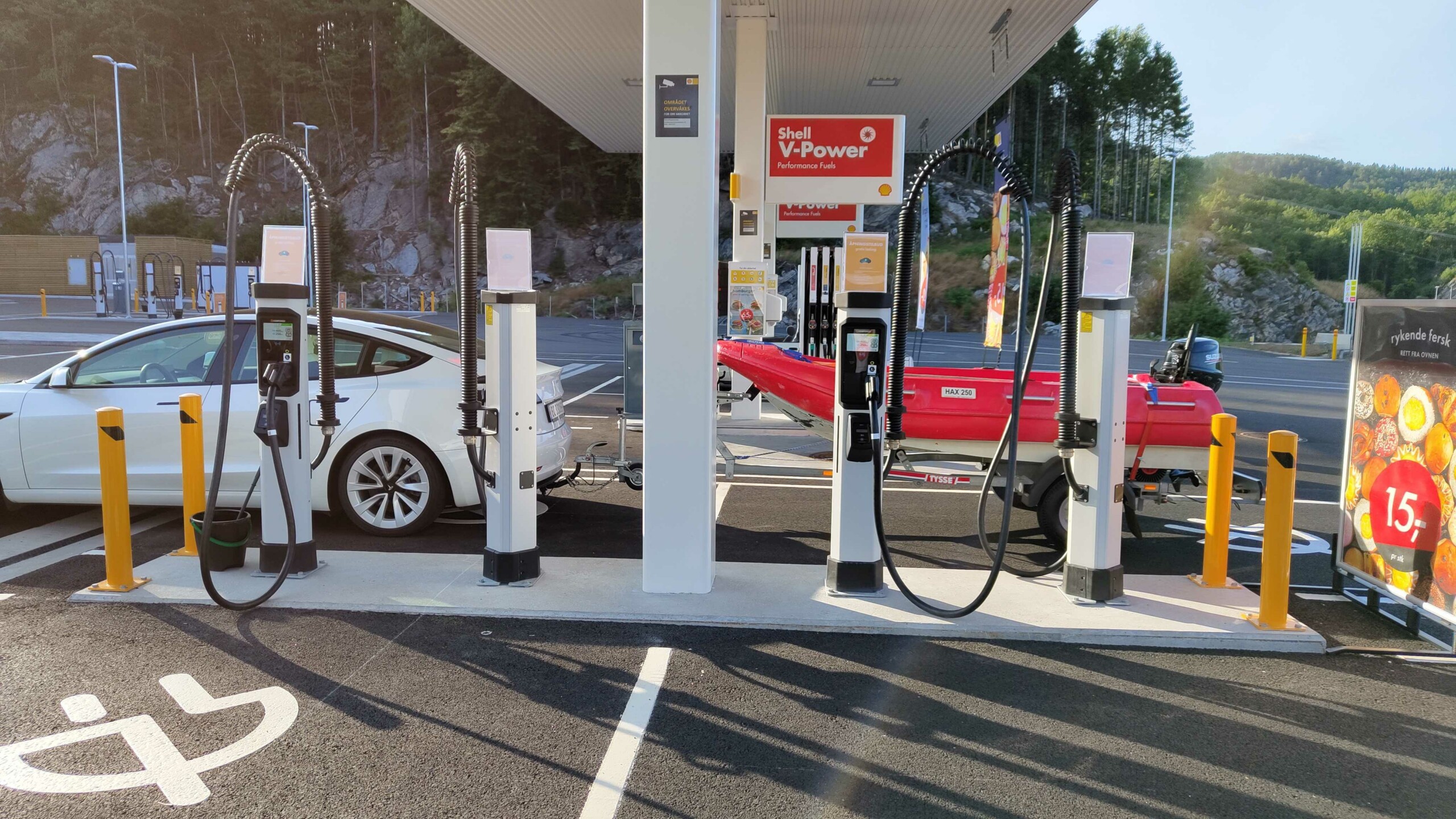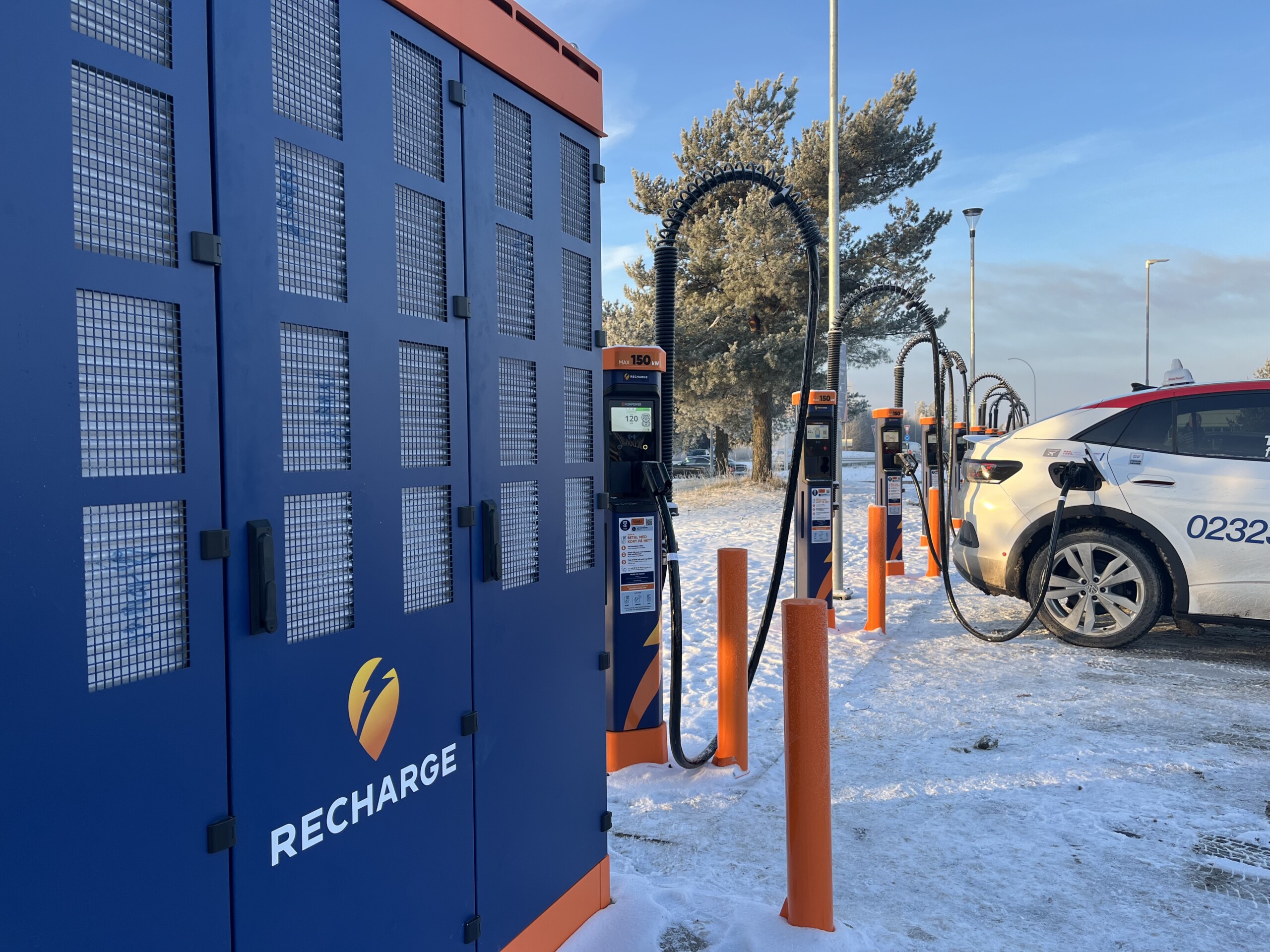 [1] Source: Statistikk elbil – Norsk elbilforening
Photo: ©Recharge