Kempower Satellite
Designed to provide a premium EV charging user experience, it is equipped with a unique cable support system to make handling the charging cable easier. This makes it the optimal choice for tight parking areas.
Viktiga fördelar
Användarvänlig design

Vårt fjäderassisterade kabelstödssystem och den användarvänliga pekskärmen får kunderna att komma tillbaka och ladda sina fordon om och om igen. ​

Litet fotavtryck

Kempower Satellite Charging System är flexibelt med 80 meters separation, vilket är perfekt för trånga utrymmen som parkeringsgarage eller i närheten av väggar.​

Kraftfull laddning av elfordon

Kempower Satellite levererar upp till 400 kW vid 500 A för snabbare laddning, vilket passar för elfordon och batteridrivna lastbilar med hög kapacitet.​
Kempower Satellite ger elbilsförare den bästa möjliga användarupplevelsen.
They're not just for EV drivers but also cater to charging service providers, fleet operators, and anyone in need of a high-performance fast charging solution.​
För offentlig laddning betjänar vårt Satellite Charging System elfordon med både låg spänning och hög spänning, vilket innebär att de kan användas av alla elbilsförare. ​
​
För depåladdning kan upp till 8 satelliter installeras för att erbjuda ett pålitligt laddningsalternativ på natten.
Kempower Satellite har en användarvänlig pekskärm och RFID-läsare. Övervaka laddningssessioner via en mobil enhet genom att använda anslutningen till molntjänsten ChargEye.
Vårt unika kabelstödssystem säkerställer problemfri kabelhantering tillsammans med ett tydligt, användarvänligt gränssnitt för bästa möjliga användarupplevelse.​
Den smala, stadiga aluminiumramen förenklar installation i trånga utrymmen.​
The Kempower Satellite Charging System excels in performance. As standard, each Satellite can be equipped with CCS2 or CHAdeMO, with options for one or two charging plugs. For North America, CCS1 is also offered.​
For public charging needs, Kempower Satellites can be equipped with DC energy meters and payment terminals.​
Kempower Satellite Charging System erbjuder överlägsen prestanda
Kempower Power Unit förser Satellite-enheter med upp till 600 kW sammanlagd ström. Varje strömmodul hanterar 50 kW. Den modulbyggda designen gör det möjligt att gradvis öka antalet installerade strömmoduler, från 1 till 12 enheter i ett trippelskåp.
Det väderbeständiga höljet och den särskilda beläggningen på elektroniken säkerställer att både Kempower Power Unit och Kempower Satellite kan installeras både inomhus och utomhus.
Framgångsberättelser från kunder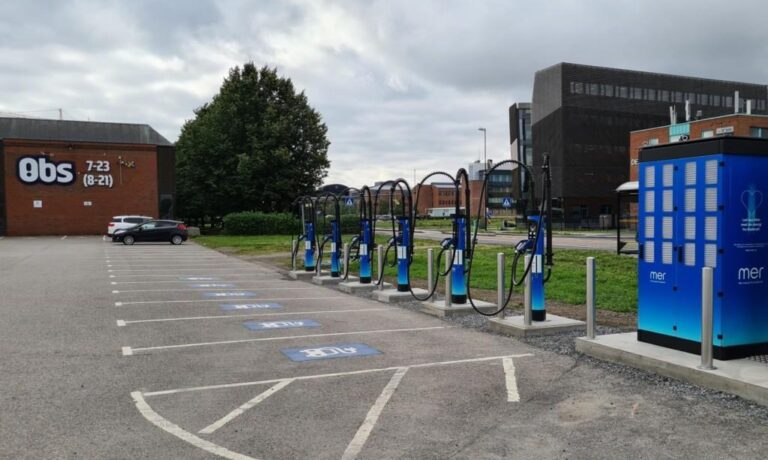 Nyheter
Kempower is the new EV fast charging partner for Mer Norway
Mer, one of the leading charging point operators in Europe, has chosen Kempower as one of its new electric vehicles (EV) fast charging partners in Norway. Kempower and Mer Norway have signed a frame agreement on Kempower's DC fast charging technology deliveries to Norway. Following Mer Norway's ambition to provide sustainable electric mobility to everyone, they will establish charging stations with Kempower technology at scale.
Nyheter
Kempower's unique charging technology enables exceptional user experience at Greenstation's first Norwegian charging hub
Norway has long held a leading role in the global electric vehicle (EV) market. The country has the highest market penetration per capita and the largest plug-in segment market share of new electric car sales globally, with 86.2% of new registrations being zero-emission last year.
Blogg
Elywhere mobile supercharger with Kempower technology
Elywhere mobile supercharger had its premiere at the EVS 35, the world's largest e-mobility event organized in Oslo in June 2022. The mobile supercharger provides DC charging up to 150 kW with 2 Kempower S-Series charging satellites and 4 outputs, powered by PIXII batteries.
Mer om Kempower Satellite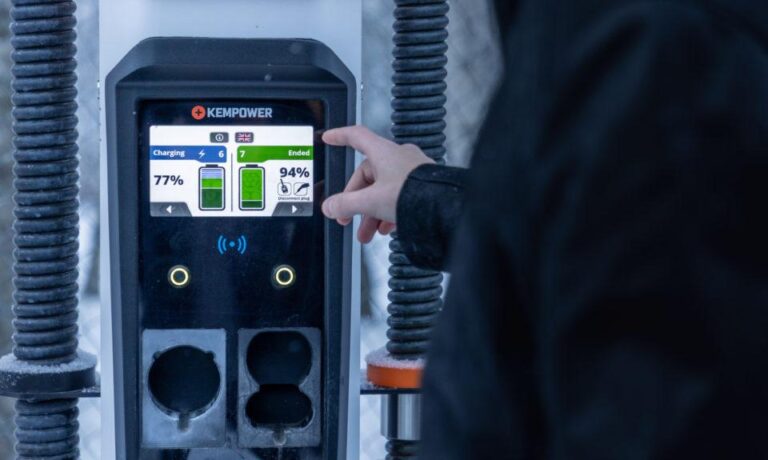 Nyheter
Kempower delivers fast charging technology to GodEnergi A/S for electric bus depot in Denmark
EV fast charging solutions provider Kempower will deliver DC fast charging technology to GodEnergi A/S for a new electric bus depot in Aalborg, Denmark. Aalborg bus depot will host fast charging technology 121 buses, and it will be the biggest electric bus depot in the Nordic countries. The bus depot will be ready in August 2022.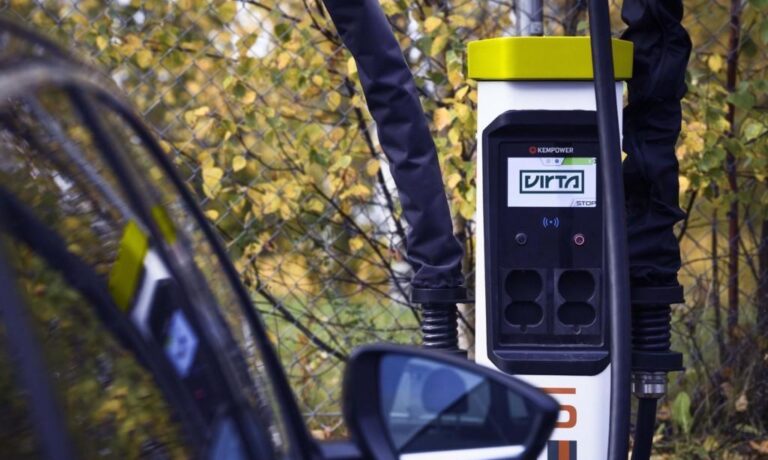 Nyheter
Kempower supports Finland's largest home electronics retail chain Gigantti in establishing a public charging network
Gigantti, Finland's largest home electronics retail chain, builds an electric car charging network outside its stores in collaboration with Kempower and Virta. The Finnish Energy Authority's decision to tender for high-power charging points accelerated the start of installation later this fall. Kempower will manufacture the future charging equipment.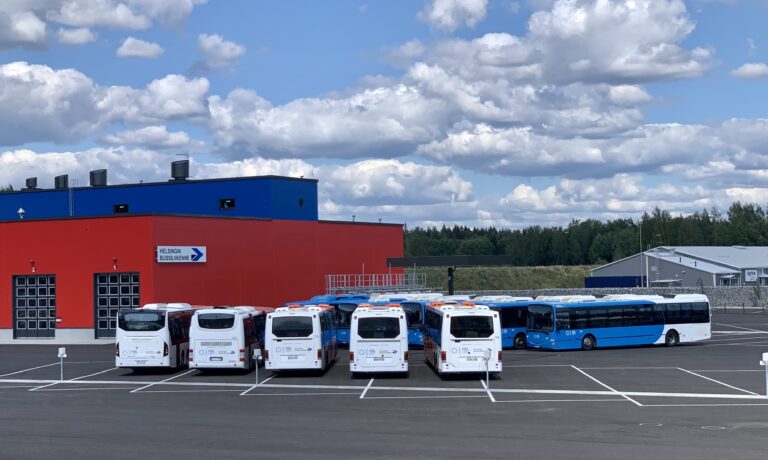 Nyheter
Kempower to deliver fast charging technology to Koiviston Auto's electric bus depots in Vantaa and Helsinki, Finland
EV fast charging solutions provider Kempower will deliver DC fast charging technology to the electric bus depots of Helsingin Bussiliikenne Oy, owned by Koiviston Auto Group, in Ojanko, Vantaa and Vartiokylä, Helsinki, Finland. The delivery will include Kempower Power Unit and Kempower Satellite DC fast charging solutions and Kempower ChargEye backend and cloud solutions.
Datablad: Kempower Satellite Eichrecht

Datablad: Kempower Satellite
Ring vårt
säljteam direkt
Vi finns här för att hjälpa dig med övergången till el. Fler än 100 elfordonsspecialister finns här för att hjälpa dig. Vi hjälper dig gärna att utveckla din verksamhet och uppfylla gällande standarder för eldriven transport.