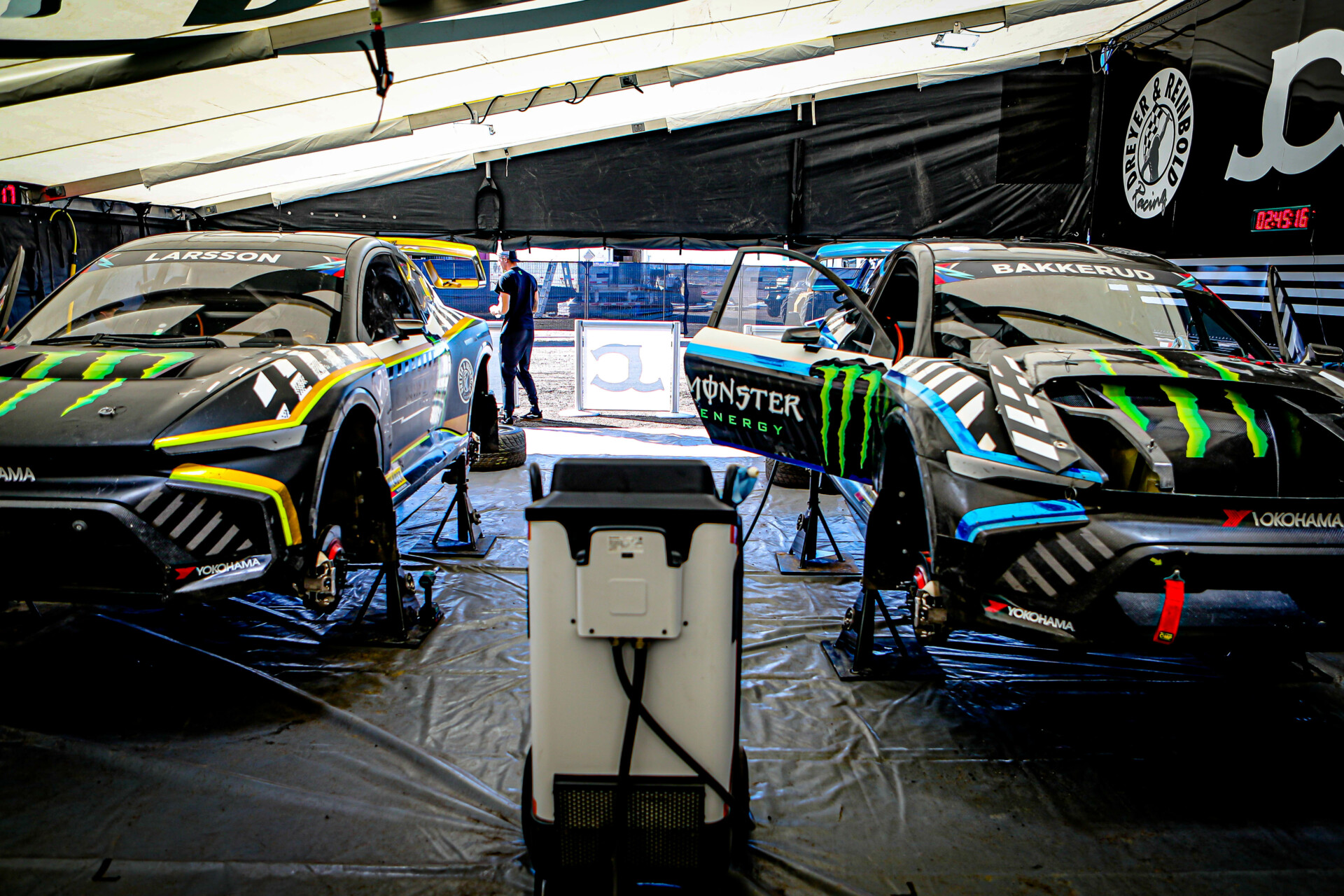 Kempower Movable Charger
Kempower Movable Charger – On-Demand DC Fast Charging Made Easy

The Movable Charger is a versatile solution for various EV charging needs. It's a Plug & Play DC fast charger that can be effortlessly relocated to meet your charging requirements, whether it's a temporary or stationary setup.​

Versatile EV Charging with Kempower Movable Charger
The Kempower Movable Charger suits a wide range of EV charging needs, from short-term car charging to long-term charging for trucks, buses, speedboats, and off-road machinery. Easily relocate it for DC fast charging at events, auto shops, depots, harbors, construction sites, and mines. For a semi-stationary setup, you can remove the wheels and bolt it to the floor.​
With an integrated AC supply plug, the Kempower Movable Charger is a true Plug & Play solution. Simply plug it into the mains, and it's operational in minutes. Disconnecting and relocating is just as easy.​
With a quick delivery time, the Kempower Movable Charger is already trusted by thousands of customers on all continents for convenient and cost-effective DC fast charging.
Entry-level DC fast charger and operational redundancy
The Movable Charger offers nearly all Kempower ChargEye remote access features, making it an excellent tool for critical activities like OCPP server integration and pilot fleet interoperability testing, simplifying your journey towards larger EV charging systems.​
​
It can also serve as a strategic preventive maintenance tool, acting as a backup charger to ensure your transportation operations run smoothly. Accidents happen, and having a spare charger can be a lifesaver during pre-scheduled service sessions for your EV charging system. In some cases, the Movable Charger's power module can even be used as a spare module on your Power Unit.​
DC fast charging on wheels
For maximum power, connect the Kempower Movable Charger to a 63 A socket, though 32 A is also compatible. It provides a maximum of 40 kW for a single DC fast charging point or 20 kW for two simultaneously.​
​
Supporting both CCS2 and CHAdeMO DC fast charging methods, it offers one or two DC charging points. The Movable Charger features a user-friendly touch screen and integrated RFID reader. Monitor charging sessions on your mobile by scanning a session-specific QR code on the charger screen.
Kundernas framgångshistorier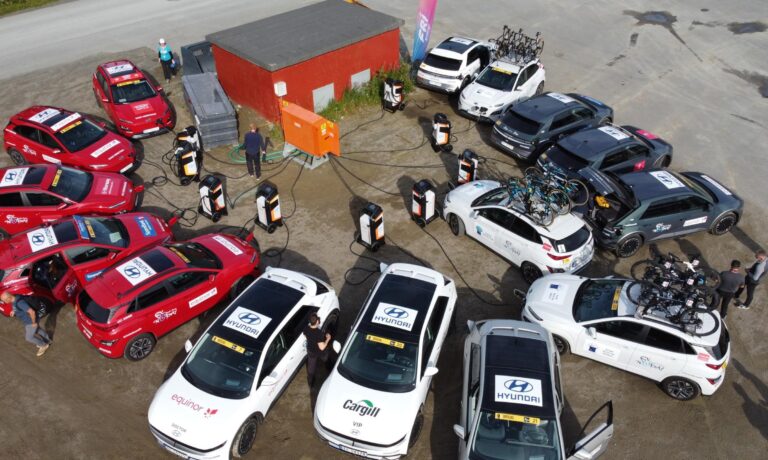 Nyheter
Kempower powers the Arctic Race of Norway 2022, providing fast-charging infrastructure
Kempower has been chosen for the second year running to be a sponsor of the 9th annual Arctic Race of Norway 11th-14th August 2022. The company will supply its chargers throughout the race to power staff and athlete cars. The use of EVs is part of the Arctic Race of Norway's target to become the world's most sustainable cycling race.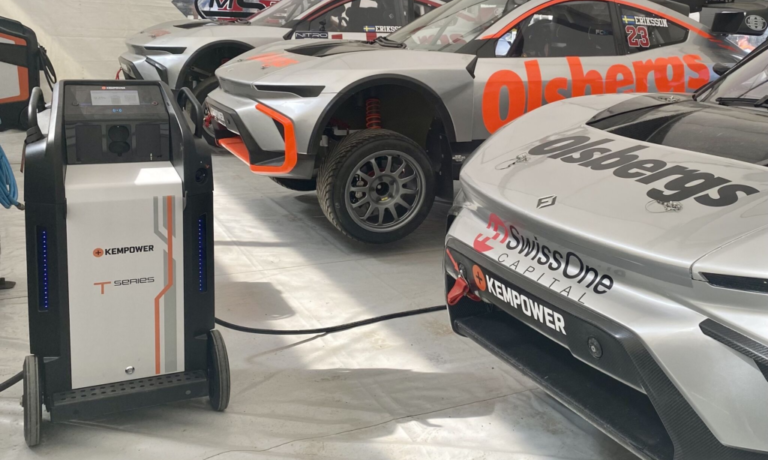 Nyheter
Kempower is new EV sponsor for Olsbergs MSE and the FC1-X, in the Group E category of Nitro Rallycross
Kempower is excited to join forces with Olsbergs MSE and FC1-X to support the adoption of electric vehicles and help shape the future of rallying. As part of the cooperation, we deliver Kempower T-Series movable DC chargers to the competitions, which are used to charge all the electric racing cars of Group E.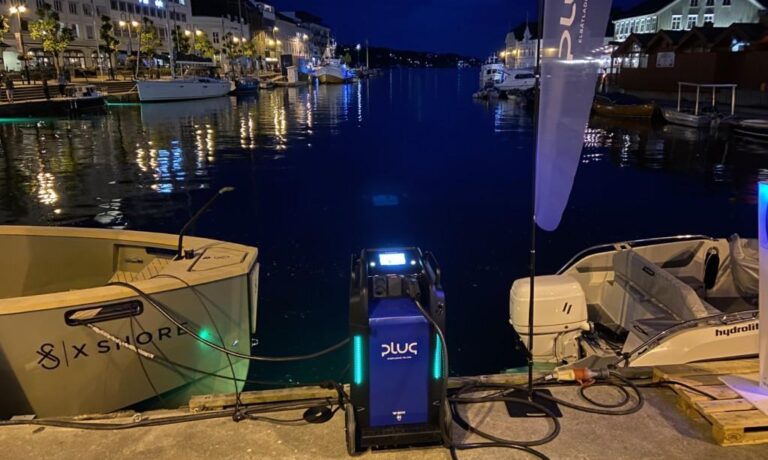 Blogg
Proving the case for EV charging at events
The number of electric vehicles on the road continues to climb. Recent data from the Society of Motor Manufacturers and Traders shows a surge in the take-up of alternatively fueled vehicles in the UK, with registrations of new fully electric cars increasing by 32.2% in August 2021. Hybrid EVs also remain popular, with hybrids and plug-in hybrids rising by 45.7% and 72%, respectively.
Mer om Kempower Movable Charger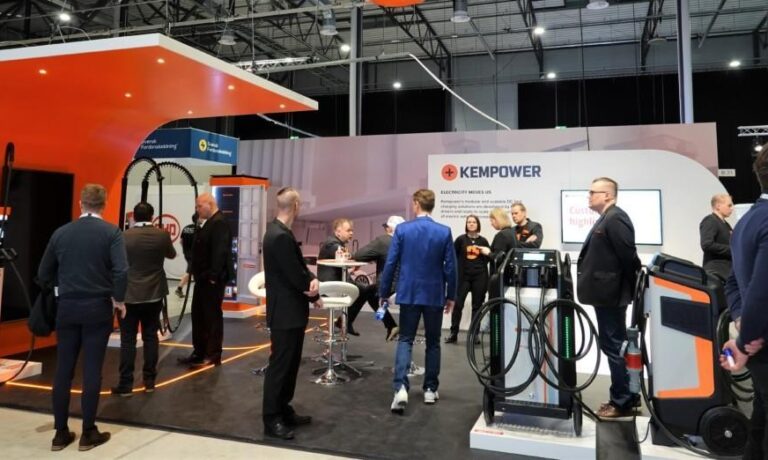 Nyheter
Kempower to present leading fast charging technology at BUS2BUS and Fully Charged LIVE UK
BUS2BUS, taking place April 27th – 28th, is an industry event and business platform for the German and European bus and supplier industry, focusing on innovative and sustainable mobility. As well as supplying its movable T-Series chargers to the event, Kempower's EV charging specialists will be present to showcase its technology to event visitors.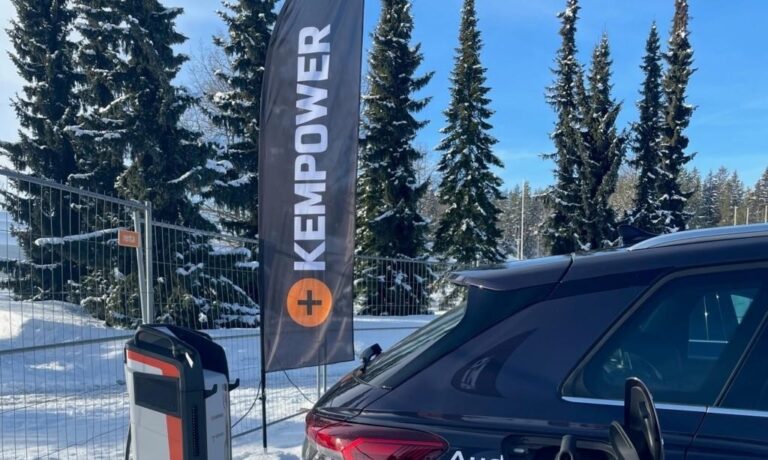 Blogg
Supporting Lahti Ski Games and FIS Nordic World Cup with mobile DC fast chargers
Kempower is rooted in Lahti, Finland, and many of our own employees have a long history in either visiting the games or working at the games as a volunteer. That's why the collaboration with Lahti Ski Games 2022 was a natural fit for us: Kempower supported the event by providing movable EV fast chargers to power up the Audi e-trons used to drive FIS representatives and other guests during the event.
Ring vårt säljteam direkt
Vi finns här för att hjälpa dig med övergången till el. Fler än 100 elfordonsspecialister finns här för att hjälpa dig. Vi hjälper dig gärna att utveckla din verksamhet och uppfylla gällande standarder för eldriven transport.
Kempower försäljning