Back to blog
Fully Charged LIVE UK Returned with a Bang – and Kempower's Involvement also Amplified Significantly
Last September, Fully Charged OUTSIDE took place in the UK town of Farnborough. We were active at the event, which was stripped back compared to usual given the COVID restrictions the UK faced at the time. Our customer, Osprey Charging, displayed a Kempower Satellite charging system at its stand. Thanks to our UK distributor, Vital EV Solutions, Kempower Movable Chargers were also available for electric shuttle buses and attendees to use to charge.
With restrictions fully lifted, Fully Charged LIVE UK returned with a bang at the end of April – and our involvement at the event also amplified significantly. Our experts, including Tommi Liuska, Erling Sandstad and representatives from our UK and Benelux teams, spoke with visitors throughout the event at our stand. Kempower Satellite charging systems were also displayed by two of our customers: Osprey Charging (again!) and Virta. Additionally, our chargers were used during the event's EV Ride & Drive sessions as Vital EV Solutions was its official infrastructure partner.
Furthermore, we also got a chance to speak in panels on the second day of the event. In this blog, we share insights from those discussions.
Electric cars for employers and employees
Moderated by Robert Llewellyn, I got a chance to take part in this session with representatives from Evision Electric Vehicles, Nissan Motor GB and Direct Line. My main message as a Kempower representative is clear – you shouldn't be in the EV charging game if you don't drive an electric vehicle, as understanding the needs of EV drivers requires first-hand experience: you yourself need to charge to be able to develop the charging experience.
We also talked about our company culture and how we're all EV enthusiasts at Kempower. As well as our fleet of company cars and service vans being completely electric, we make charging available to everyone when they're working in the Lahti office. For companies wanting to bring in similar schemes, I recommend common and simple rules for charging to work successfully. At Kempower, we don't have dedicated chargers for each company EV, so we've created a Slack channel for people to post in when they need to charge but cannot find a free spot. We've also brought in a rule that everyone must move their car from a charging point if it's fully charged and others need to access a charger. Here, Kempower mobile charging curve comes in very handy, as you can follow the charging- process during the workday.
Is public transport the silver bullet?
Later Saturday afternoon James Purton, Kempower's Sales Manager for UK & Ireland, joined speakers from Transport for London, Dundee City Council, and elmo to discuss how to successfully introduce and run electrified public transport and encourage the public to reduce personal vehicle use. The overall view of the panel was that public transport needs to be accessible for everyone and shouldn't be viewed as a luxury or only for those who can't afford a car. In addition, the panel agreed that offering benefits such as free Wi-Fi and USB charging should be integral for any new electric public transport services.
Sharing the charging perspective, James mentioned the crucial role of software in electrifying public transport. Discussing peak shaving, he highlighted how this removes the need to always use maximum power, which is beneficial for the grid by putting less strain on it and making it more cost-effective. James also emphasized how we can dynamically move power from one charger in a hub when it's not being used to charge a vehicle to others that are being used, which is a far more effective use of energy. These savings in cost greatly reduce the financial barrier to electricution.
Coming up – a chat between two EV enthusiasts
Also, at Fully Charged LIVE UK, our CEO Tomi Ristimäki recorded video content with his counterpart at Osprey Charging, Ian Johnston. Filmed by Osprey – the first company to bring Kempower technology to the UK – the discussion focused on the role our chargers will play in Osprey's major plans for public charging in the UK, as well as our plans for the coming years.
We're expanding across Europe and looking at the U.S. We want to have a presence all over the world.

Tomi Ristimäki, CEO Kempower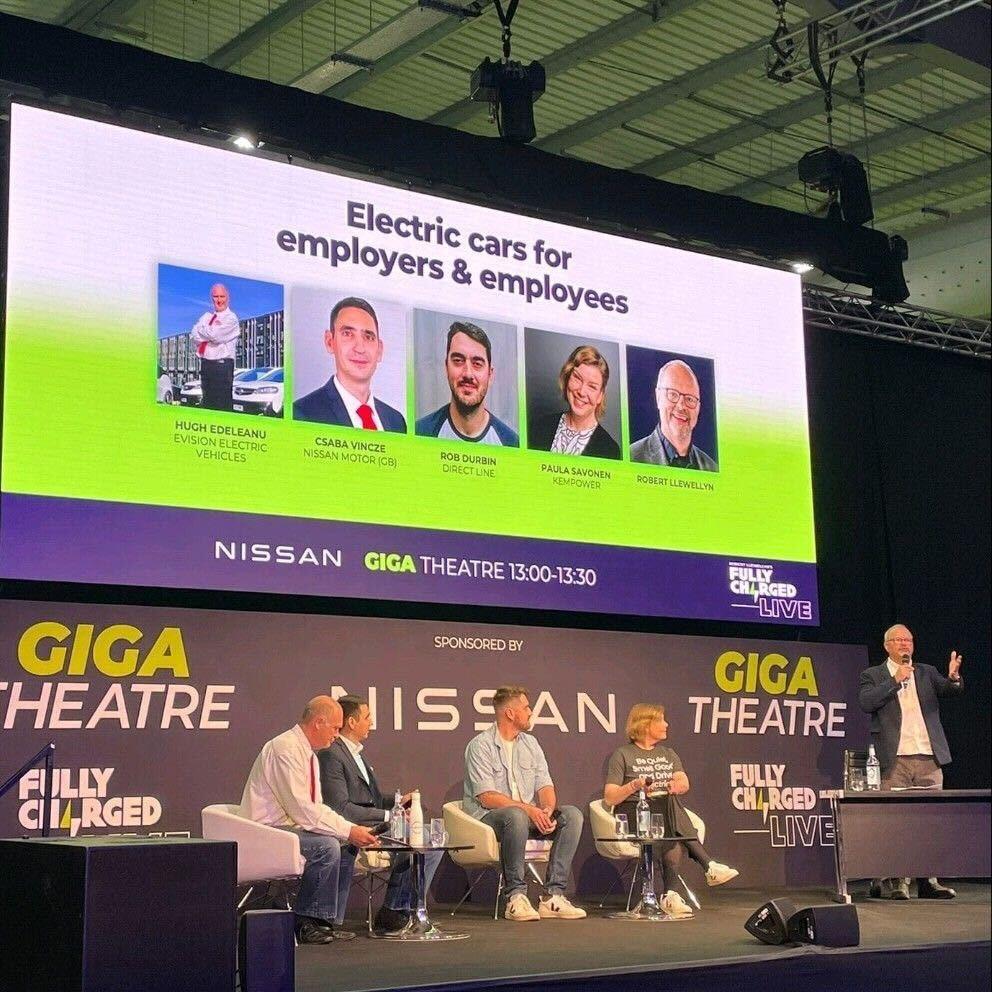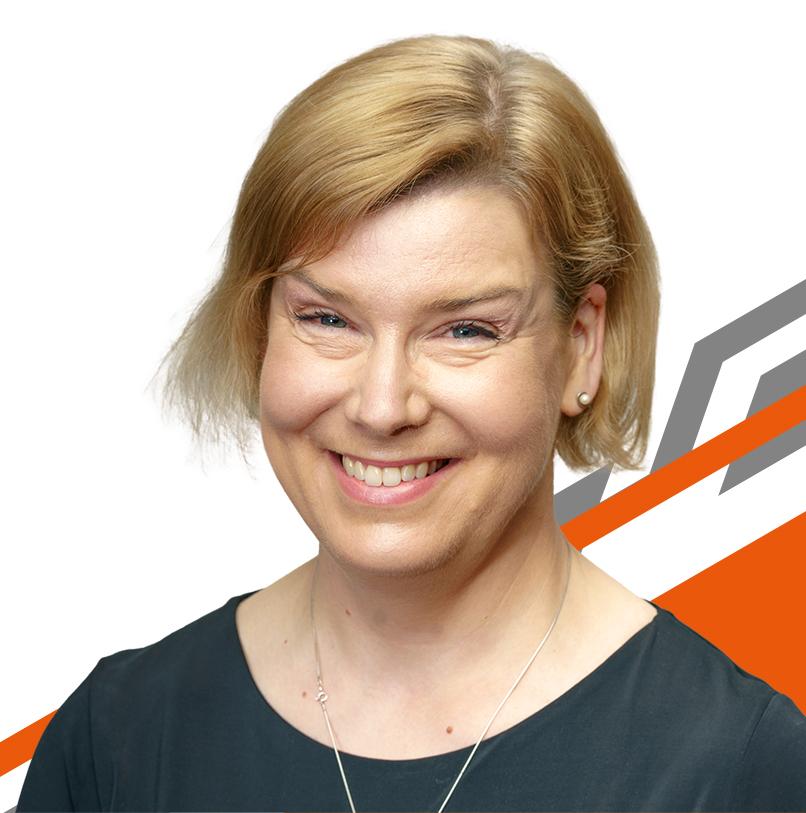 Written by
Paula Savonen
Kempower's Communications Director & EV driver since 2017