Kempower Liquid Cooled Satellite
The Kempower Liquid Cooled Satellite can maintain desired power levels in all types of applications, including:
1. High-end EV charging at service stations
2. Heavy commercial electric vehicles: semi trucks, multipurpose trucks, and city buses at distribution centers and depots
Key Benefits
High Current Curated for Supersized Batteries

Continuous temperature monitoring of the Kempower Liquid-Cooled Satellite improves safety at high charging currents.

Faster Transport of Heavy Loads

Our charging infrastructure provides increased battery capacities on heavy commercial vehicles, like trucks and buses, and for faster charging at optimal power levels.

Elevated User Experience

The spring assisted cable handling and simplified infotainment on the touch screen provides a lighter and easier experience
Distributed Charging For Heavy Commercial Vehicles

In the past 5 years, battery capacities have increased fivefold, reaching 500 kWh or more on a broad range of transportation vehicles. This, in turn, introduces challenges to EV charging, as the time that vehicles are stationary for charging must be minimized.
The Kempower Liquid-Cooled Satellite is ideal for this challenge. This charging satellite is able to deliver a continuous 500 A charging current, greater than the upcoming CharIN HP350. An optimal power level of 400 kW or more can be achieved. A distributed charging system consists of the power unit and satellite. A triple PU cabinet with 600 kW charging power can power up to two liquid-cooled satellites and two HPC charging points
Higher power levels enable EV charging to be completed in a fraction of the time for:
Long haul trucks
HGVs (Heavy Goods Vehicles)
High-end EVs with HV drivetrains
Kempower Liquid Cooled Satellite News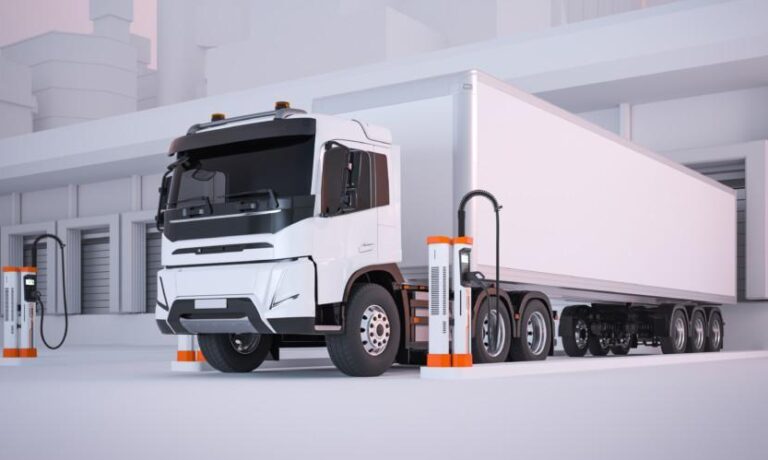 Kempower boosts the electrification of heavy-duty vehicles by launching liquid-cooled satellite charger
The upgraded charger model looks similar to Kempower's existing satellite system, with the liquid-cooled cables and plugs replacing the traditional charging cables and plugs. It also features the same user interface and experience as the company's current charging satellite, which has received positive feedback from drivers for being intuitive and simple to use.