Kempower Movable Charger
Transportable, stand-alone fast charger
on wheels – best in class!
Key Benefits
Plug & Play

Easy to commission and to use! Connect input cable to 63 A or 32 A socket and start charging.

Movable

The EV fast charger on wheels can be transported (e.g. in the back of a van or a truck). It can operate in any desired location. The charger wheels can be removed for fixed installation.

Robust

Made for heavy-duty fast charging in challenging locations. Can charge all types of EVs like electric boats, mining vehicles, buses, trucks and more.
DC fast charging in a transportable package
Kempower Movable Charger is a transportable DC fast charger suitable for charging all types of electric vehicles, cars, trucks, buses, boats and off-highway vehicles. You can easily charge EVs at events, car shops, bus and truck depots, boat harbors, building sites and mines. Kempower Movable Charger is used on all continents by thousands of happy customers already.
Full charging power on wheels
Kempower Movable Charger is connected to 32 A, or 63 A socket for full power. It offers 50 kW of charging power for one, or 25 kW for two fast charging outlets simultaneously. Both CCS1 and CHAdeMO charging methods are supported. The charger can be equipped with one or two DC charging outlets. Kempower Movable Charger is equipped with a user-friendly touch screen and RFID reader. The charging session can also be followed on a mobile phone.
More on the Kempower Movable Charger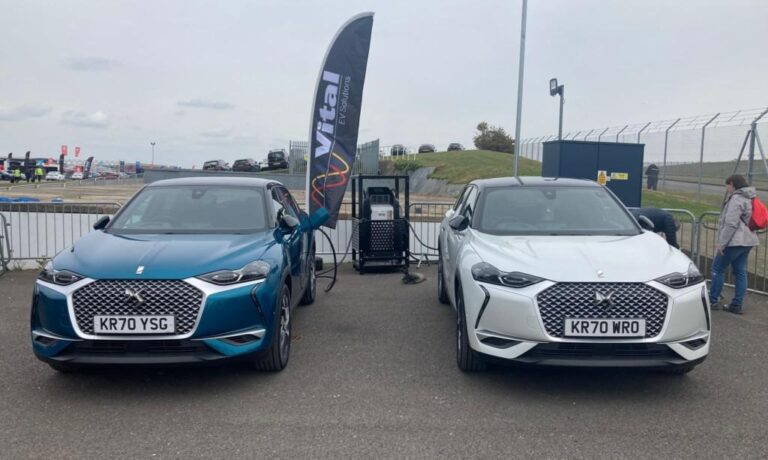 Fully Charged LIVE UK Returned with a Bang – and Kempower's Involvement also Amplified Significantly
Moderated by Robert Llewellyn, I got a chance to take part in this session with representatives from Evision Electric Vehicles, Nissan Motor GB and Direct Line.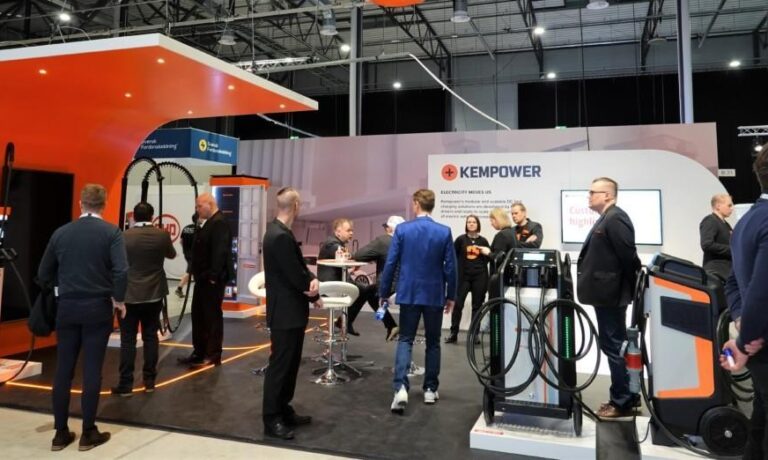 Kempower to present leading fast charging technology at BUS2BUS and Fully Charged LIVE UK
BUS2BUS, taking place April 27th – 28th, is an industry event and business platform for the German and European bus and supplier industry, focusing on innovative and sustainable mobility. As well as supplying its movable T-Series chargers to the event, Kempower's EV charging specialists will be present to showcase its technology to event visitors.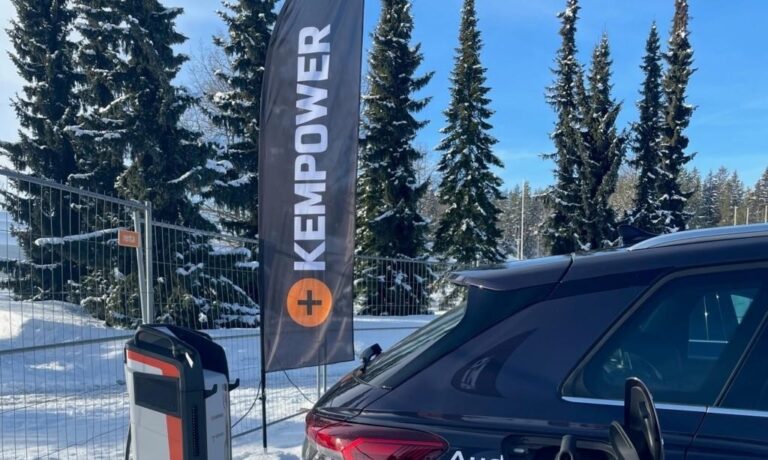 Supporting Lahti Ski Games and FIS Nordic World Cup with mobile DC fast chargers
Kempower is rooted in Lahti, Finland, and many of our own employees have a long history in either visiting the games or working at the games as a volunteer. That's why the collaboration with Lahti Ski Games 2022 was a natural fit for us: Kempower supported the event by providing movable EV fast chargers to power up the Audi e-trons used to drive FIS representatives and other guests during the event.
Call our sales
team directly
We are here to help you go electric. More than 100 EV professionals are here to support you. We'll help you scale up your business and meet the standards for electric transportation.