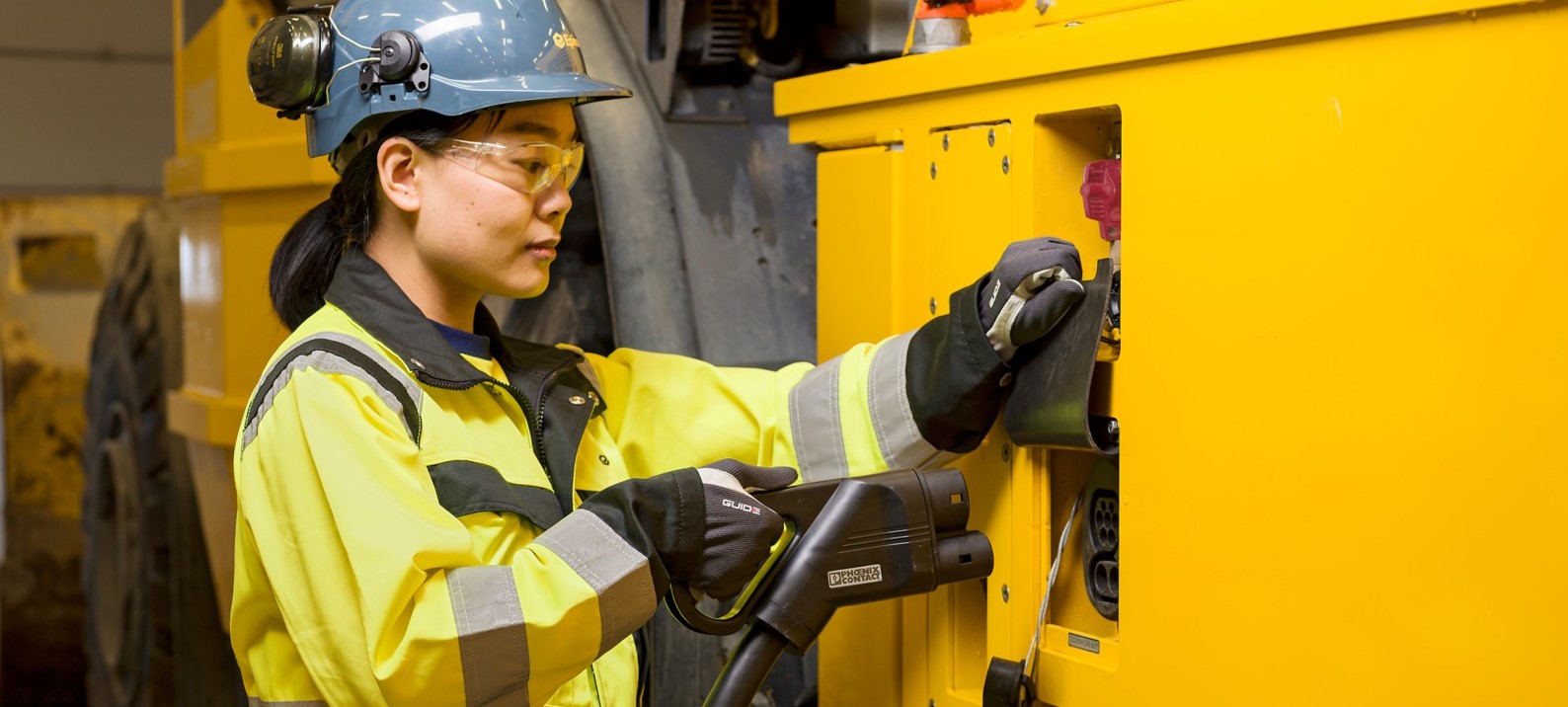 Epiroc is a leading productivity and sustainability partner for the mining and infrastructure industries. To capitalize on the growing numbers of global mining companies looking to upgrade their fleets to battery vehicles, Epiroc is transitioning to an electric portfolio. The company aims to offer its complete product range to customers as a zero-emission option, for underground division by 2025 followed by all other divisions by 2030.
To support this goal, Epiroc decided to enhance its offering by including chargers to provide its customers with a complete package and the best possible experience. It knew that it needed to team up with a charger manufacturer, subsequently choosing Kempower as its partner for charging equipment and software. The partnership is groundbreaking in the mining industry, with the solid close collaboration furthering the entire mining industry and the long-term commitment offering both companies a competitive advantage.
Mining requires robust and resilient infrastructure
Epiroc offers its customers a complete solution, including commissioning through regular distribution channels and customized service agreements for service and maintenance.
However, before partnering with Kempower, it struggled to find chargers to add to its customer offering capable of operating in the challenging conditions faced in the mining industry. Mines are typically located in very harsh environments, while chargers must be positioned strategically where vehicles will often pass. This high usage leads to a significant dust build-up, which usually ends up in the chargers and potentially affects performance. This is what brought our products to Epiroc's attention. Our chargers are specifically designed to perform exceptionally no matter the season or location, from the tremendously cold winter months of Finland to the intense Australian summer heat.
Ongoing development benefitting all parties
The partnership has come a long way since Epiroc first ordered, received and tested our equipment in mid-2020 and has proven beneficial for both Kempower and Epiroc, partly due to the flexibility of products offered through the collaboration. Furthermore, both companies are very humble and recognize the other party's expertise, regularly implementing product and software improvements.
One of the reasons Epiroc chose Kempower as a partner was the possibility of positively affecting our products' development. For instance, the first Kempower Power Unit it purchased has seen improvements to the door and roof by increasing their robustness. The company has also provided detailed feedback on Kempower ChargEye software. Epiroc appreciates that Kempower listens to its demands and take the time to implement the changes it requests.
As well as improving the service Epiroc offers its customers, this feedback also delivers more comprehensive benefits. Improvements suggested by other customers are implemented on Epiroc's products, while Epiroc's ideas have enhanced Kempower's competitiveness in other markets. Additionally, proving that chargers can operate effectively in underground mining environments means that they can be used anywhere, for any purpose – increasing the take-up of e-mobility and electrification generally.
The best thing about working with Kempower is the feeling that they are not just our supplier, but that they are our partner. The team's experts are transparent and listen to our ideas and needs to improve the company's products. As a result, we are working together to create a continuously improved product benefitting both companies, which is a real win-win situation.

Jesper Petersson, Epiroc's Global Marketing Specialist – Charging Products
Photo: ©Epiroc