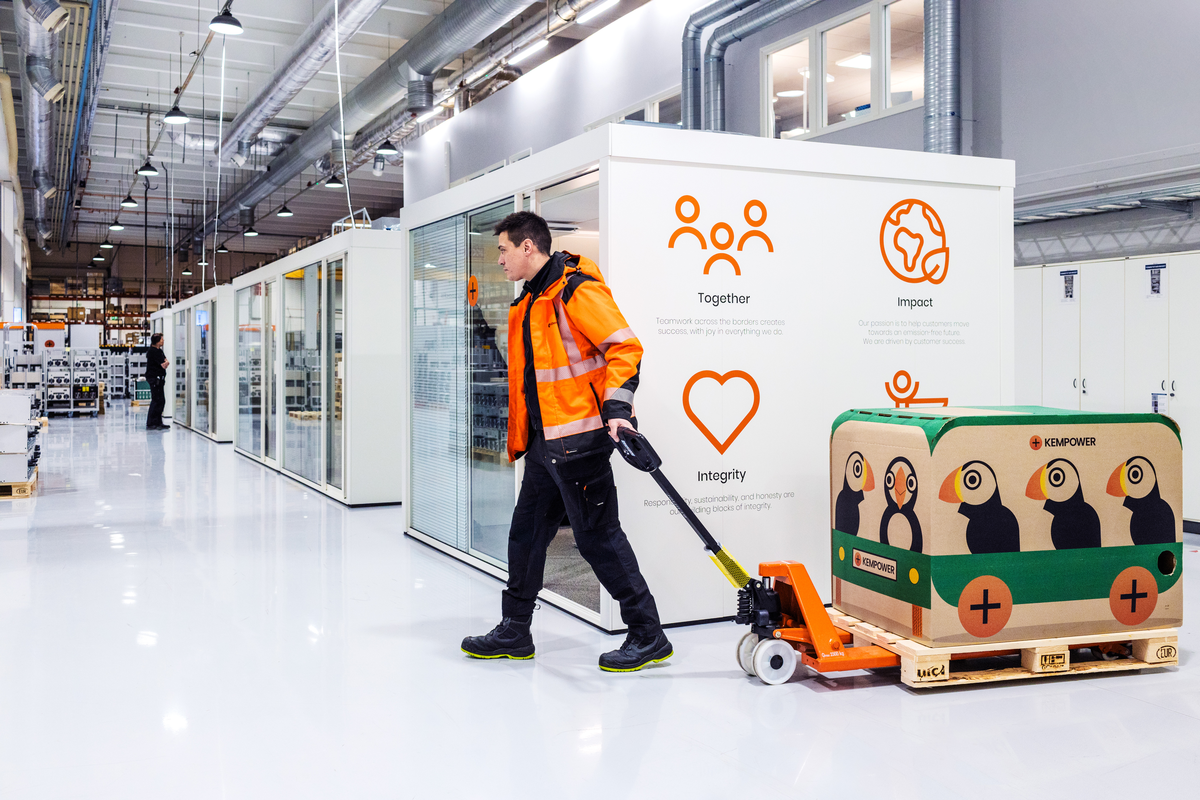 Back to news
Kempower joins the UN Global Compact initiative
Kempower joins the UN Global Compact initiative
Kempower has officially joined the United Nations Global Compact initiative.
The initiative is a voluntary leadership platform focusing on 10 universally accepted human rights, labour, environment and anti-corruption principles.
Kempower has committed to 100% carbon neutrality, which aligns with principles seven to nine, focusing on environmental responsibility.
Kempower has joined the United Nations (UN) Global Compact initiative, a voluntary leadership platform for developing, implementing and disclosing responsible business practices.
Launched in 2000, the UN Global Compact is the largest corporate sustainability initiative in the world. The UN Global Compact invites companies to align their operations and strategies with 10 universally accepted human rights, labour, environment and anti-corruption principles and to take action supporting UN goals and issues embodied by the Sustainable Development Goals.
Kempower committed to sustainable business practices by officially joining the initiative. By joining the UN Global Compact, Kempower will communicate annually about its progress and show how it is acting to meet the 10 principles.
Kempower has already demonstrated its alignment with the principles through its sustainability targets. The company has announced plans to reduce its relative carbon footprint per €1 million of sales annually and committed itself to a long-term target of becoming 100% carbon neutral by 2035.
"We're proud to join the thousands of other global companies which are committed to taking sustainable business action to create the world we all want. At the core of our mission is the desire to build a society powered by fully electric transportation, making the world cleaner and more sustainable, so the initiative's environmental principles are particularly close to our hearts. By joining the UN Global Compact, we want to hold ourselves accountable for our actions and embody sustainable business practices", said Kempower's CEO Tomi Ristimäki.
Media enquiries:
Paula Savonen, VP, Communications,
+358 400 343 851
Kempower in brief
We design and manufacture reliable and user-friendly DC fast-charging solutions for electric vehicles. Our vision is to create the world's most desired EV charging solutions for everyone, everywhere. Our product development and production are based in Finland, with the majority of our materials and components sourced locally. We focus on all areas of e-mobility, from electric cars, trucks, and buses to machines and marine. Our modular and scalable charging system and world-class software are designed by EV drivers for EV drivers, enabling the best user experience for our customers around the world. Kempower is listed in the Nasdaq First North Growth Market Finland.