It seems that every single forecast in the electric vehicle (EV) market is failing. Growth and change are happening faster than anyone could predict. When discussing with our customers about their future growth numbers, one of their concerns is whether they are investing in the right technology. They would like to invest in a solution that won't become obsolete within a year or two and that will scale up when the demand grows faster than they have expected. Here are three things to consider when planning EV charging hubs.
1. Scale up the EV charging points at each charging location
EV drivers experience the most anxiety and stress when having to queue for a charger. When developing Kempower's solutions, our engineers came up with the idea of optimizing the number of charging points for each location, and that the points would be independent of the charging power. The Kempower Satellite charging solution offers a relatively inexpensive way to match the number of charging points to the number of electric cars. My advice to you is to install enough charging points and lower your customers' anxiety –  they will thank you later with customer loyalty. The Kempower charging system can also be upgraded later by adding more charging points as demand increases.
2. Scale up the power at each EV charging location
The number of electric cars is increasing rapidly, and so is the demand for charging infrastructure. Busy locations, like roadside charging hubs on the highway, naturally need higher power. Try to analyze the typical charging power from the number charging points and how long the EV drivers will stay at your location.
A good strategy for matching power and demand is to start with chargers that are 'half full'. One Kempower Power Unit is designed for 400kW, but we can first make it 300kW or less, and upgrade the power later when demand increases. The maximum power for one Kempower Power Unit is 600kW. If you need even more, we can always increase the number of charging power units. Each Kempower Power Unit can feed 8 Kempower Satellite charging points.
3. Scale up the power and voltage
It seems that electric cars are getting better and taking more power. Our Kempower engineers wanted to deliver the ultimate charging experience for EV drivers and that is why our system is dynamic, meaning it distributes the installed charging power evenly among all cars at the charging hub. This unique feature is doing it with 25kW resolution, as also seen in Teslabjorn's videos. The EV driver does not need to select the charging point to optimize the charging speed – our system does it automatically. And now, there are more cars coming with 800V batteries, not just new car models for private cars, but electric vans and electric trucks, too.  Is your business ready and open for these new customers? With Kempower solutions you are because our system can also scale up the voltage.
When making big investments, make sure your plan is future-proof. We love to have these discussions with our customers and are happy to help you too. If you have any questions , let's have a chat!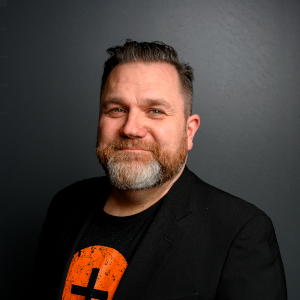 Written by
Jussi Vanhanen
CMO Kempower
If you want to turn the world electric or if you have any questions