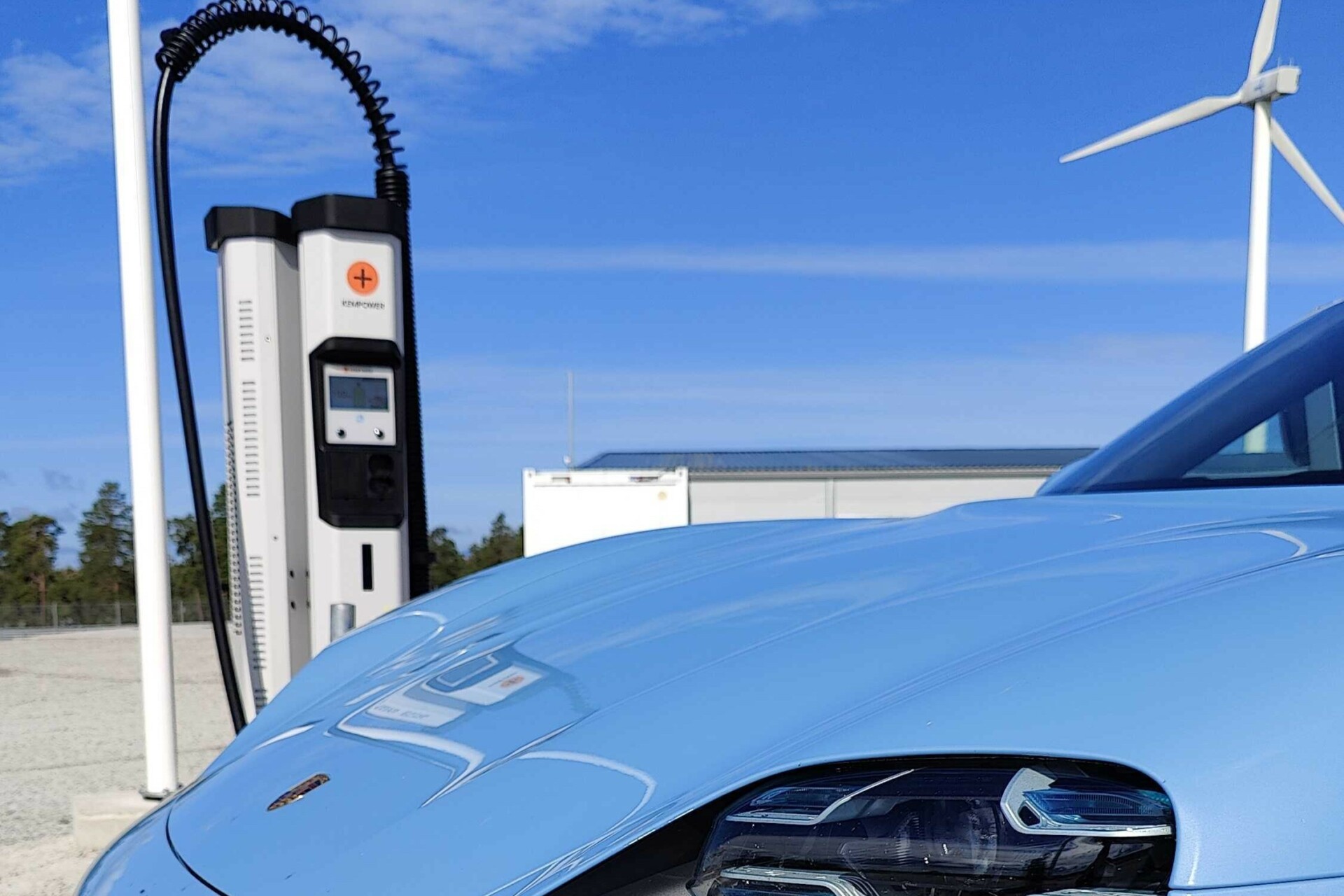 Back to news
Kempower powered the first green Speed Week at GotlandRing in Sweden
Rapid EV charging solutions provider Kempower has delivered its charging solutions to GotlandRing, a test and racing track on the Island of Gotland, Sweden. Kempower's collaboration with Virta and Nimbnet nearly broke a world record for fast charging. With its Kempower Liquid Cooled Satellite solution Kempower powered the first green Speed Week arranged by BBC's Top Gear on August 31 – September 3, 2023.
The event was the first of its kind, featuring tests and test drives of fully electric vehicles, plug-in hybrid electric vehicles, and traditional combustion engine vehicles launched within the past 12 months.
In order to maximize the sustainability of Speed Week, all transportation relied on electric and biofuel trucks. Electric vehicles were powered by 100 percent on-site generated renewable energy, while internal combustion engines were fueled with sustainable biofuels.
The GotlandRing, located within an officially designated eco-region, is a 7,29 kilometer long test and racing track operated with 100 percent renewable energy. It is the world's most sustainable test and racing track and the longest motor circuit in modern standards.
"We are delighted to provide our charging solutions to GotlandRing, which sets a remarkable example of progressing towards minimal emissions and utilizing renewable energy. GotlandRing truly stands as a pioneer in this regard. We're looking forward to continuing the collaboration in the future",

said Erik Kanerva, Director of Sales, North Europe at Kempower.
The facility has previously gained attention for its groundbreaking sustainability and e-mobility initiatives such as SmartRoad Gotland, the world's first electric road system with dynamic charging, and its newly installed Kempower Liquid Cooled Satellite charging solution, offering up to 400kW charging capacity.
About Kempower:
We design and manufacture reliable and user-friendly DC fast charging solutions for electric vehicles. Our vision is to create the world's most desired EV charging solutions for everyone, everywhere. Our product development and production are based in Finland, with a majority of our materials and components sourced locally. We focus on all areas of e-mobility, from electric cars, trucks, and buses to machines and marine. Our modular and scalable charging system and world-class software are designed by EV drivers for EV drivers, enabling the best user experience for our customers around the world. Kempower is listed in the Nasdaq First North Growth Market Finland. www.kempower.com