Kempower, the Finnish forerunner of electrical vehicle (EV) charging, adds new talent to its ranks. The company continues to fight against the growth of carbon dioxide (CO2) emissions and for electric vehicles with two new reinforcements: Sanna Otava, a long-time business development professional, and Tommi Liuska, the virtuoso of international growth.
Kempower adds a new Operations department, with Director Sanna Otava at the helm.
– We'll focus on perfecting the entire production chain from order to delivery. The modular build of our chargers is our cornerstone, Otava explains.

Sanna Otava COP Kempower
As Kempower seeks global growth, the new department will ensure that Kempower has all the means necessary in order to be able to respond to growing interest and new international markets. These ventures into global business will be spearheaded by Kempower's new Business Development Director Tommi Liuska.
Now is an excellent time for us to grow our international agent and distributor network. Besides our home market in Europe there are plenty of growth opportunities overseas that we need to exploit,.

Kempower Business Development Director Tommi Liuska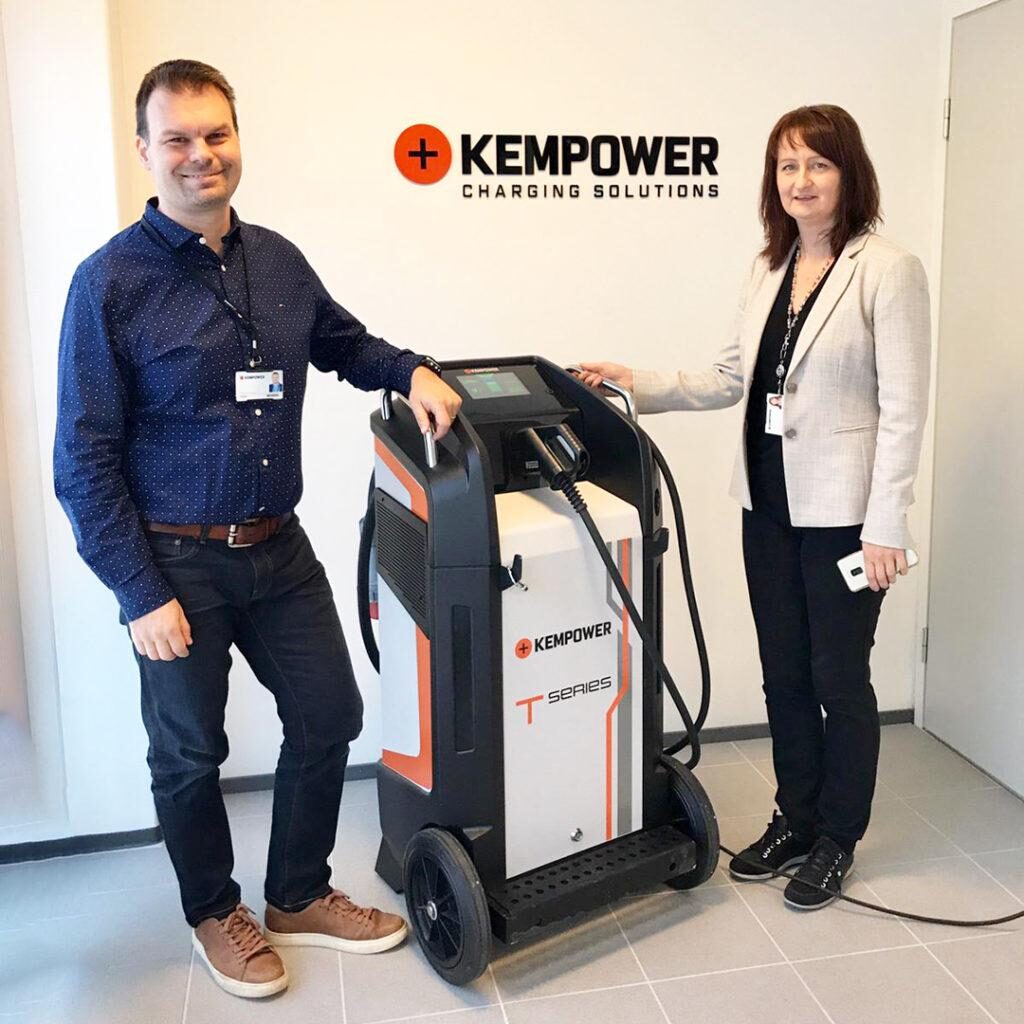 Hands-on work for a good cause
Both Otava and Liuska share a passion for electrifying the world and are already familiar with the EV industry. Otava has a ten-year history of working with growth initiatives at Kemppi. Interestingly, she was also involved in the beginnings of Kempower.
I'm very passionate about the whole industry but also feel a certain responsibility over Kempower because of my involvement in the company's start. To be able to join now and help in growing the company further is a thrilling opportunity.

Sanna Otava COP Kempower
In his previous position as an international sales director, Liuska found working with companies from all over the world to be energising and highly rewarding. In his previous role he also became closely familiar with the electric transportation industry.
This industry is very meaningful because as we work to electrify transportation, we lower CO2 emissions. Personally, I'm very passionate about this.

Kempower Business Development Director Tommi Liuska
Passionate professionals working towards a shared goal
Kempower is lucky to have employees who are among the brightest minds in the industry and who share the commitment to electrify transportation globally. With a like-minded crew, the new seasoned professionals are sure to feel right at home.
Because of my history, I already knew the staff and why they have been chosen to work here. Each and every one of them is a true professional. I'm very happy to join the team

Sanna Otava COP Kempower
Both Otava and Liuska appreciate the strong sense of community at Kempower, as well as the opportunity to do concrete work for growing the company and its client-base – and, of course, to make the world electric, sustainable and better together.
Kempower designs and manufactures DC fast charging solutions for electric vehicles. We're a team of electric vehicle enthusiasts with a deep understanding of the charging market and a hands-on mentality. Our product development and production are based in Finland, with a majority of our materials and components sourced locally. We focus on all areas of transportation, from personal cars and commercial vehicles to mining equipment, boats and motorsports. With Kemppi Group's 70 years' experience in perfecting DC power supplies, we set the bar high in engineering and user-experience design. Kempower is listed in the Nasdaq First North Growth Market Finland. www.kempower.com