Back to news
Kempower partners with Smart EV Solutions to deliver first-of-its-kind chargers to RAA in South Australia
SOUTH AUSTRALIA – Kempower has partnered with Smart EV Solutions (SEVS) to deliver its rapid and ultra-rapid DC chargers to the Royal Automobile Association of South Australia (RAA). Australia's latest EV charging network will be a first for the state of South Australia. As a result, South Australians will be among the first EV drivers in the country to benefit from Kempower's rapid EV charging technology.
More than 50 DC rapid charging sites will be installed along South Australia's EV charging network.  The charging hubs will feature Kempower's dynamic charging technology, which will be able to simultaneously recharge multiple electric vehicles at the same time, in just 20 to 30 mins.  The two different Kempower Stations selected will be able to produce a maximum output of 150kW, in a standalone unit.  As well as 200kW unit, with two of the sleek User-facing Kempower Satellite charging units, which will include both CCS2 and CHAdeMO connectors.  
Commenting on the project, Tomi Ristimäki, CEO of Kempower, said:
"To provide the DC charging infrastructure for South Australia's first border-to-border charging network is a proud moment for Kempower. Our technology is designed to help EV drivers recharge and carry on their journeys as quickly as possible. For a place like South Australia – which is almost three times the size of Finland – we acknowledge just how crucial this is."
Nick Reade, CEO of RAA, added:
"RAA is proud to play a pivotal role in supporting South Australia's transition to more sustainable transportation and mobility solutions by creating the first state-wide charging network. DC rapid and ultra-rapid infrastructure will play an important role in helping EV drivers travel greater distances across the State, which is why we'll be installing this infrastructure along key transportation corridors for SA's border-to-border network. Kempower has earned an enviable reputation in Europe as a leading DC charging infrastructure provider. We're delighted to work with such a like-minded organization as we build a network that EV drivers can rely on."
The rollout of South Australia's EV charging network is expected to start before the end of the year. The installation of DC charging sites is expected to commence early in 2023 and continue throughout the year and into the beginning of 2024.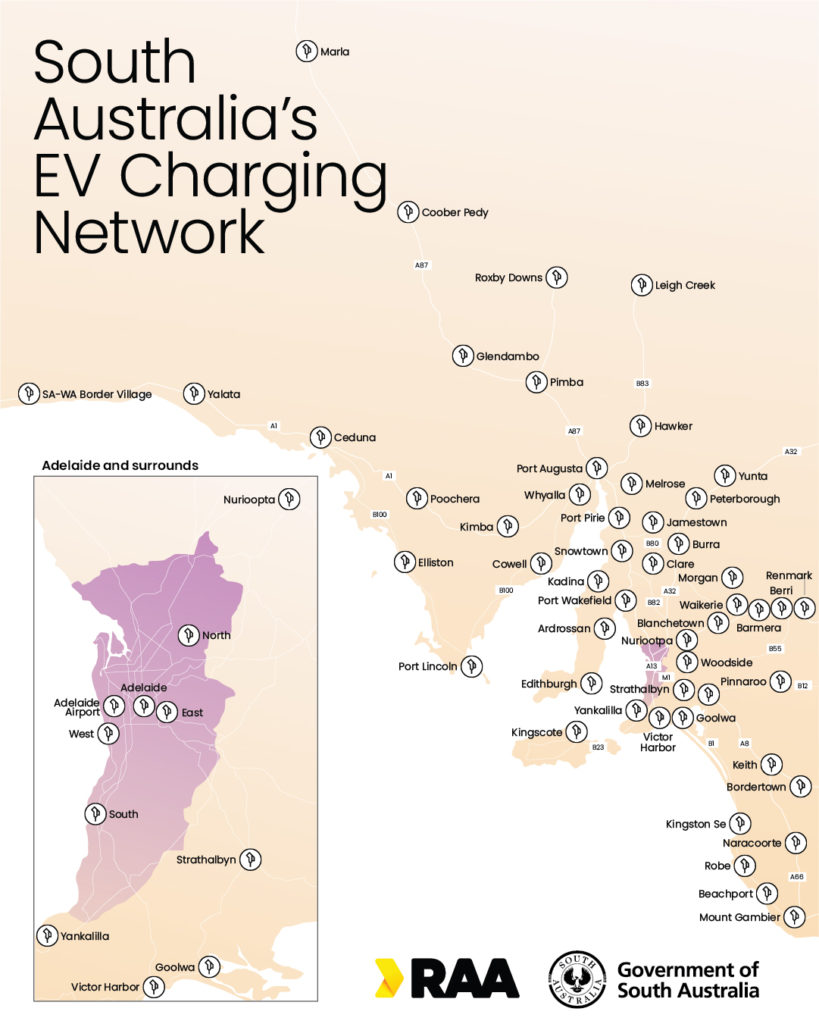 Media enquiries:
Paula Savonen, Communications Director, Kempower 
+358 400 343 851 
paula.savonen@kempower.com 
About Kempower: 
Kempower designs and manufactures Level 3 fast charging solutions for electric vehicles and machines. We're a team of electric vehicle enthusiasts with a deep understanding of the charging market and a hands-on mentality. Our product development and production are rooted in Finland, with a majority of our materials and components sourced locally. We focus on all areas of transportation, from personal cars and commercial vehicles to mining equipment, boats and motorsports. With Kemppi Group's 70 years' experience in perfecting DC power supplies, we set the bar high in engineering and user-experience design. Kempower is listed in the Nasdaq First North Growth Market Finland.