Back to blog
Kempower enters Norwegian market: Long distances and mobile culture creates demand for mobile DC fast chargers
Erling Sandstad is Kempower's latest team member based in Norway: he is responsible for Kempower sales in Norway and Denmark, supporting customers in building a scalable and reliable charging network for electric vehicles and marine. Read Erling's blog on Norway's unique EV market and Kempower's strengths as a fast charging solutions provider in Norway.
Today, we have more than 250,000 full electric or hybrid cars in Norway. The number of electric buses and ferries are also increasing. Thus, Norway is one of the leading electric vehicles (EV) market in the world: when you look at the market penetration per capita, there is no doubt that we are the number one globally.
Unlike Finland, where we must build the electric vehicles market and convince people to buy electric cars, Norway is a mature EV market, completely different from other countries. People wait for new EV models and even though car manufacturers ship thousands of new electric cars to Norway, cars are gone in a couple of days. As an example, approx. 10% of all the new preordered Porsche Taycan's, full electric sports car, are from Norwegian customers (3 000 out of 30 000)!
Focus on the missing fast charging infrastructure in Norway
My job in Norway will be to help charging and service suppliers to build the fast charging infrastructure for the growing number of electric vehicles on the roads. Our focus will be on the charging infrastructure that is missing: for example, shopping centers where people park their cars and spend time – these are also good spots for fast chargers.
As many Norwegians live in apartments in bigger cities, it is not possible for all EV drivers to have their own charger at home. A lot of new electric cars will be fleet based so they will not be personal cars. For example, taxis are used 24/7 and you cannot charge the taxi overnight, you need to speed-charge it in between the rides.
Long distances & mobile culture creates demand for fast EV chargers in Norway
Norway is a big country with a long coastline and a couple of big population areas. You have for example the biggest cities Oslo, Bergen, Stavanger and Trondheim. Between those population hubs, you have very spread population and rather big distances. The problem is that when you drive between these hubs, like between Oslo and Bergen, the distance is close to 500 kilometers. No car today can run that distance without a recharge. Tesla may be close to it, but even the Tesla drivers have troubles because of the mountains and our long winters with reduced battery capacity for the cars.
In addition to long distances, Norwegians spend a lot of time in their cabins ('hytte') up in the mountains. The cabins are very often located next to the skiing areas, so we drive around a lot also when taking time off to go skiing.
Thus, we travel frequently and spend hours driving between big cities, especially on the west coast. This mobile culture with demanding geographic and a growing number of electric vehicles creates a market for new fast charging solutions. Kempower is ready to support the development with the following, unique strengths:
1. Nordic fast charging technology
On the Norwegian market, Kempower's biggest strength as a fast charging solutions provider is that we are a Nordic company. The winters in Norway are cold and rough – just like in Finland, where the Kempower's technology is developed. Our fast chargers are weatherproof: they are developed, tested and produced in Nordic conditions in Lahti, Finland.
2. Kemppi Welding's technology heritage
Kempower has a history with Kemppi Welding. We have developed our fast charging, cloud & wireless software technology for years in the most demanding conditions: the mines. Nobody in the world has produced this kind of product longer than Kemppi & Kempower. Even though Kempower is a new company, our technology heritage is based on Kemppi Welding's expertise.
3. Modular, scalable & mobile DC chargers
We offer a modular and scalable fast charging solution: Our chargers are built from modules, meaning that we can start from a small charger and scale it up. This is something unique and enables the charging infrastructure provider to scale up the charging stations according to the vehicle and battery technology development. In addition, our chargers are mobile. You can build up a fast charging station in 5 minutes and use the chargers temporarily at big events, for example. All products are cloud connected which ensures wireless software updates, remote re-booting, easy data management and hassle-free maintenance.
10 years ago, a typical electric car driver in Norway was "a green guy". Today, there is no longer a typical EV driver: the EVs are mainstream, and everybody can own or drive one. Kempower's aim is to provide Norwegian EV drivers with a reliable and user-friendly fast charging network.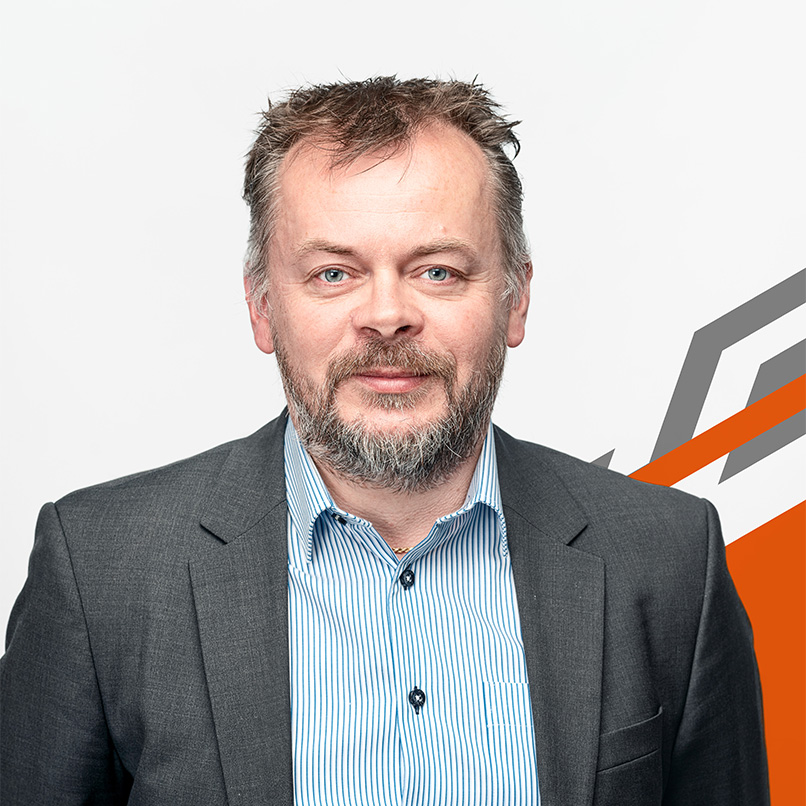 Written by
Erling Sandstad
Sales manager Norway and Denmark
e-mail: erling.sandstad@kempower.com, tel.:+47 907 94 264