Back to blog
Green Infrastructure: Energy Efficiency in Transportation Can be Achieved by Electrifying Vehicles
The number of electric vehicles is rapidly rising all over the globe. Even cities have set the inspirational goal of going fully electric to create a greener infrastructure. However, current fast-charging infrastructures do not meet the needs of today or tomorrow.
Kempower's ultimate goal is to create an EV charging infrastructure so extensive and reliable that electric vehicles can and will quickly become the new normal. We offer a wide range of solutions to suit all EV charging needs in the cities aiming for green infrastructure. Our solutions cover everything from outdoor parking spaces to bus depots.
Retailers need to respond to the demand for EV charging services
While more and more people are driving electric cars, retailers and other facilities need to respond to the demand by providing fast charging services. The Kempower Satellite charging system is the perfect multi-standard charging solution thanks to its intuitive power management and because it offers the possibility to scale up when needed.
The touch screen on the satellite provides an easily accessible user interface with precise information. Each charging station can be locally managed, with connected services including preventative maintenance and charging network management.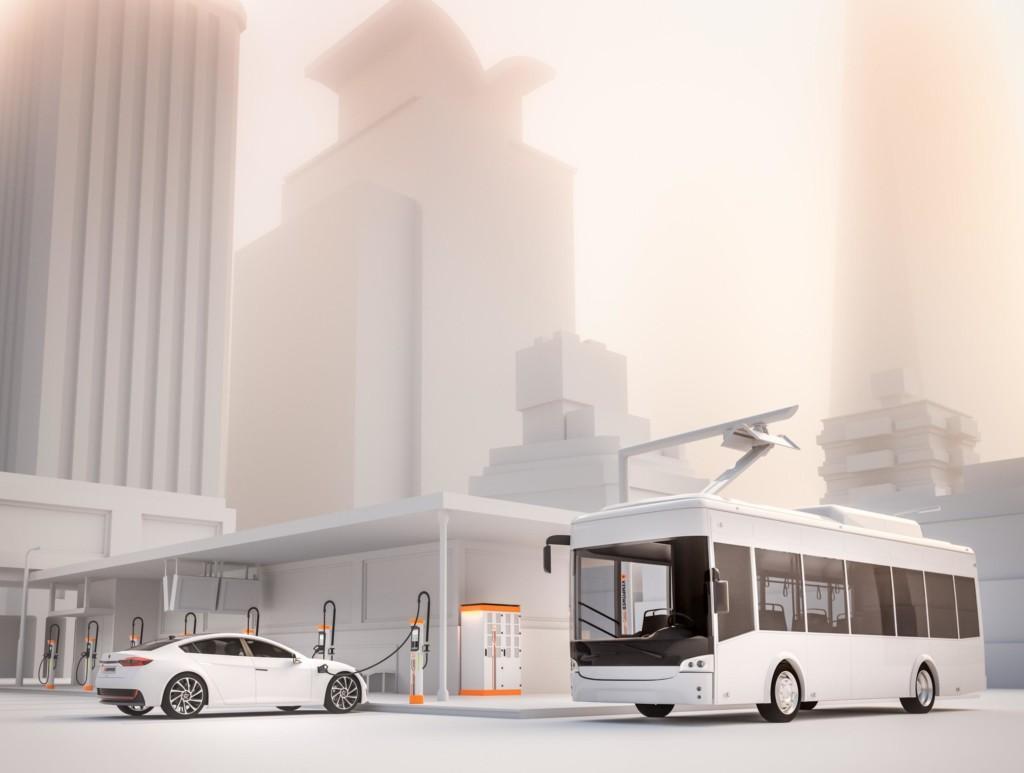 The electrification of public transportation
As more and more cities are developing their green infrastructure, the electrification of public transportation is also speeding up.
Kempower advanced Satellite charging system is a perfect match for any size of the bus depot. Adaptive load management ensures energy efficiency. The power management controls energy delivery priority schemes – and also supports ready-to-run functions.
The Kempower Movable Charger offers flexibility for bus depots and repair and service facilities – it also supports ready-to-run functions.
In addition to overnight charging at bus depots, the Kempower Power Unit can deliver high charging powers using an automatic connection by pantographs for opportunity charging along the bus routes. The pantograph can be located on the vehicle's roof or at the charging stations located, e.g. at each bus route's final stop.
EV charging in parking garages
When people live in urban areas with green infrastructure, supplying EV charging in parking garages is the key to an effective charging network.
With the Kempower Satellite charging system, smart load balancing and Kempower dynamic power-sharing can be included in each building's electric system. It solves the need for peak power to be managed for parking garages, apartment buildings and other private facilities.
In the future, gas stations will be replaced with EV charging hubs as an essential part of cities' green infrastructure. Together, Kempower solutions provide the perfect selection of chargers, ranging from the Kempower Movable Charger to the Kempower Satellite charging system. Are you ready to electrify the cities? We certainly are. Contact the Kempower team to discuss how we can help you plan the green infrastructure for cities.