Back to blog
Kempower tech is based on the everyday of EV drivers — intuitive and scalable charging with high compatibility
It's easy for tech-lovers to get distracted by clever solutions and forget the needs of end-users. In a relatively young business such as electric vehicle (EV) charging, this can lead to complicated charging experiences and compatibility issues. However, for Kempower it's always been a priority to build chargers on technology that aims to make the EV charging experience as smooth as possible for the end-user – whoever they may be.
We at Kempower have two important focal points for our charging solutions: scalability and user-friendliness. Scalability for us means that our chargers can easily be updated to serve new car types, voltages and faster charging. Since scalability can help us ensure the longevity of our chargers and solutions, it is one of our primary focus areas.
It means peace of mind for the investors when building a product family which easily adapts to the changes of the EV world. We can update a whole fleet through our cloud solution, and the investor doesn't need to worry that the chargers will become obsolete with every new car or voltage.

Mikko Veikkolainen, Kempower's CTO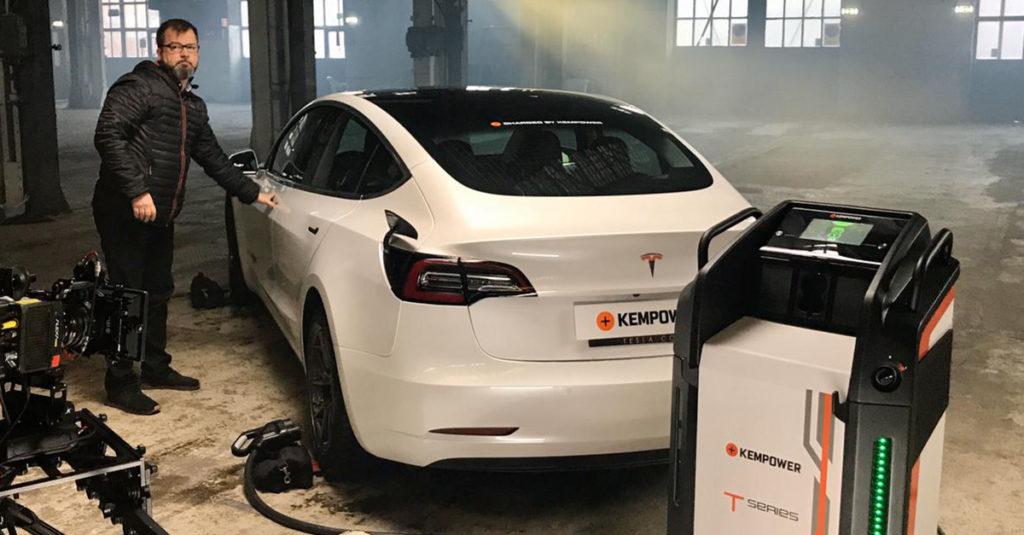 The Kempower Power module is a result of 70 years of experience
One of the keys to our scalability is the Kempower Power Module, which is currently 40-50 kW. It helps us offer exactly the amount of power you need, whether it's 50kW to charge your EV or 40kW to charge your fleet of heavy machinery with large batteries. We can also scale power to double, triple or even quadruple.
Each module contains two 20kW power sources which is key in providing a reliable EV charging solution. Each of Kempower's chargers from the movable T-Series to the modular C-Series use the same Power Modules. This also goes to show how the module makes scalability possible in a simple but effective way.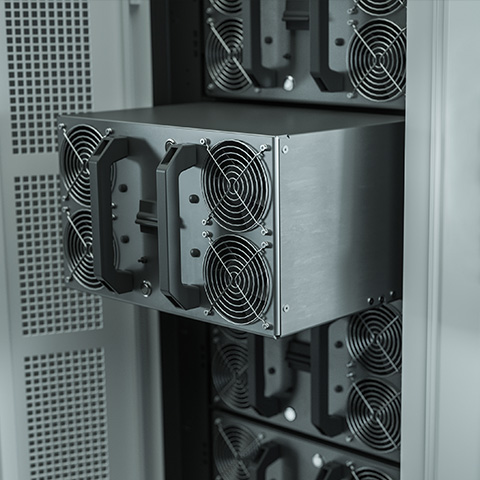 The Power Module is a great example of how the right technological solution can simplify the everyday life of the user. Take maintenance, for instance — thanks to the modular build of Kempower chargers, a faulty module can be taken out from the charger and sent for maintenance to Kempower's factory in Lahti, Finland. Another great feature of the modular build is that different Kempower chargers are compatible with each other – providing much needed flexibility in a tough spot.
Movable chargers, such as the Kempower T-Series, are often used for maintenance. For example, if one Power Module stops working inside an EV charging station, the movable charger can be used to replace it temporarily as a power supply

Mikko Veikkolainen
Customization can be a two-edged sword
With electric chargers, there are many ways to customize the charging experience. However, we've decided to stick to current standards as much as possible. Why? To improve and ensure compatibility. All customizations need to be tested on cars currently on the market, which often brings up issues.
For example, our power module has two outlets, which means that starting from our smallest charger we can direct power to two charging sockets. This enables a more seamless EV charging experience for the end-customer as chargers can be programmed to automatically switch between power sources. This way if you drive up to a charging station with two sockets, you can plug your car in without having to wait for the other car to stop charging.
Small customizations can be done effortlessly as our cloud solution enables us to tweak many small details towards a smoother customer experience. For instance, a common occurrence with movable chargers is that the largest three-phase-socket isn't available everywhere. With our cloud solution however, we can configure the charger for a lower power making it possible for the user to charge with a lower power socket.
Data from Kempower chargers can prevent costly breakages and track success
Another way our technology solutions cater to our clients' needs is the visibility that Kempower chargers provide through data. They have multiple sensors which deliver data on the use and status of the charger.
Through Kempower's cloud service, different types of indicators can be tailored to measure something specific like fluctuations in charging status. Data points can also be tailored to measure successes or custom targets such as energy consumption.
For instance, it's unacceptable for a bus fleet or heavy machine operator to have a bus or truck out of use because of inadequate charging. Our chargers can detect and prevent costly problems, such as a charger breaking due to a loose coupling.

Mikko Veikkolainen
Understanding the everyday experience of EV chargers is key
Kemppi's years of experience in developing world-class welding machinery gave Kempower a head-start in product design from a technological standpoint. Kemppi's approach is to always understand the needs of the end-user. At Kempower, we have scoured the internet and had lengthy talks with companies in the public transport business and the like.
Social media was an excellent window for us to learn about the types of questions and problems people were having with the EV charging experience. With industrial EV, we had to take a slightly different approach and talk extensively with different bus and heavy work machinery operators and manufacturers.

Mikko Veikkolainen
The EV charging experience is often made too difficult: too many payment options, too specific and complicated steps in the charging process – and sometimes even a single miss-step can make some chargers go haywire. This underlines the importance of user research and testing.