Back to blog
Kempower Satellite Fast Charging System | Review & Test by laturille.com Author Antti Rantanen
Oh boy!
I have never been as excited about any fast charge system as I am about the Kempower Satellite system! But first a brief introduction:
Fast chargers allow long distances to be folded at a fast pace, but as the number of electric cars grows, the current fast charging network soon won't be sufficient. People have their hopes up about new fast chargers, but the current way of doing things is unhelpfully old-fashioned; a lonely fast charger at the gas station yard and the next maybe a hundred miles away..
I've been driving an electric car for nearly two years now and, during that time, the Finland charging network has grown at a commendable pace, mainly due to expansion of the K-Lataus network (=supermarket chain in Finland). K-Lataus has more than a hundred fast chargers and they're in pairs, which provides some charging security, but is that enough? If the power unit or some functionality of one charger fails then the charging point is back to one charger.
Then there are the Tesla Superchargers – they're completely their own, but they serve only Tesla drivers – at least for now. So what could be the solution?
It's … modular!
Kempower has clearly considered charging and studied charger issues carefully. I got a chance to check out their Kempower Satellite fast charge system, which is different from all the other fast chargers I've seen so far – totally and beyond recognition. The difference between the familiar ABB and Tritium fast chargers is shocking, as Kempower has done things as they should always have been done!
Many electric motorists are familiar with the challenges of fast charging, e.g.:
Charging cables too short
Improperly placed / awkwardly placed fast chargers
The charger, electric car and car app do not tell the charging power – why?!
There is only one fast charger and it is charged / broken
Charging is slow – why?
The charger is blocked by an internal combustion engine car
The Kempower Satellite fast charge system manages to overcome these challenges – and it does it completely out of nowhere!
Modular? Yes please!
The Kempower Satellite consists of a Kempower Power Unit and satellites. You can connect between one and eight charging connectors to one charging cabinet, and each satellite can have one or two charging connectors. That means you could have four satellite posts with two charging connectors each or eight satellite posts with one charging connector each. Of course, you could put four charging cabinets in a row, for example, so that the charging field can be easily spread and expanded.
The satellite posts are amazingly sleek as they contain only control electronics and thus do not need as much space as ordinary fast chargers. This allows installation in places that aren't big enough to accommodate a standard fast charger.
The Kempower Power Unit has a control unit, dynamic power management (optional) and slots for four power modules. Each power module has two 25kW power supplies, so a total of 200kW of charging power is available if the charging cabinet is equipped with all four power modules. The system can thus be expanded as necessary, by adding power modules, satellites and/or power units. The maximum power of the 200kW charging cabinet can be divided in many ways – e.g. all 200kW for one charging connector or eight charging connectors with 25kW/connector, if all in use. The power of multiple charging cabinets can be distributed to all satellites in the charging field as desired; when the charging power of one car drops, the power modules are released for use by other cars.
Extreme reliability for fast charging operators – and drivers
The modular idea perfectly copes with equipment failures as well. If a power source in a module breaks down, for example, charging continues as normal as the other modules step in. Users charging their cars won't even notice this as satellites continue to supply power; a minor power drop of 25kW for the whole system probably won't even be noticed by the users. In other words, the modular design brings extreme reliability to fast charging. This is needed, thank you!
The challenge of fast chargers is placement and short charging cables
Kempower has definitely researched the weaknesses of existing fast chargers and done things differently, and in the right way. Because fast chargers are often quite hefty and big, placing them is challenging, and too short charging cables will not make placing them any easier. Especially if the car's charging port is next to the left front tire, which can make positioning the car on the charger rather tricky if not downright impossible.
The cable management of the satellite posts has been carefully thought out and the engineered result is truly functional, flexible and easy-to-use cable handling! The cables are long enough. They go straight up from the side of the satellite inside the spring structure, so the cables are tangle free and they don't drag on the ground picking up dirt that scratches the car. Even if the car cannot be parked in a completely optimal way, the car can still be easily charged – something that, e.g., ETron, I-Pace and Taycan drivers will definitely appreciate!
User interface – genuinely new!
The charging pole satellite's user interface operates on a 7″ touchscreen with clear icons, and the amount of text is kept to a minimum. Authentication is done with an RFID tag, but the system also supports payment cards (local payment)! Unlike other fast charging systems, RFID authentication and connecting the charging cable can be done in any order, which makes the charging process super-easy.
The display is constantly on, so you can always see the charging status and charging power (kilowatts). At first glance, I didn't think the interface seemed all that miraculous, but how wrong I was! The charging curve is displayed with a few clicks, which is a amazingly great feature – this should be standard on every fast charger.
And that's not all! When the charging starts, a QR code appears on the screen – what the heck? A fast scan of the QR code opens a web page showing the charging session information: battery charge status, charging power, charged kWh and charging curve (curve is coming soon). Quite an insanely handy feature, especially if you don't have the car's own app, or the app doesn't show charging performance – not to mention the charging curve!
There's a row of LEDs on the side of the satellite post below the charging cable. The blue LEDs clearly indicate the charging status; they light up as the battery becomes full. The green LEDs indicate that the charging point is free, and the red LED indicates a fault condition.
If charging power is lower than normal, the system can tell the user why; whether the fault is in the charger or in the car.
Charging points are easy to find
Because the satellites are quite high, thanks to cable management, they can also be seen from far away in a parking lot. In addition, the tapes on the satellites are reflective, so, in the dark, the car's headlights effectively reveal the location of the charging satellites, not to mention the always-on screen and LED indicators. This, too, has been carefully considered.
Costs of a fast charging system
Now, there's no talk of exact euros, as I'm certainly not aware of the prices of fast chargers, but I asked Kempower: How does the Kempower Satellite differ from its competitors in terms of price? Kempower's system is more complex than a single 50kW fast charger, after all. But when it comes to several fast chargers, Kempower Satellite is already more competitive in price! The more Power Units and satellites, the cheaper the price becomes per charging point.
Electric cars for staff
Kempower understands that building a charging system isn't a simple matter; it requires experience with a variety of electric cars, as well as hands-on testing. Kempower as a company has more than a dozen electric cars at its disposal, making testing easier when there are long rows of cars on the yard. This is the right attitude!
I assume – I really hope – that Kempower's unique and user-friendly modular charging system will do well both in Finland and around the world. The system is so convincing and well-engineered that this is a must-have for charging operators! I'm sure it will hit the market well.
The only thing that annoys me about the Kempower Satellite is that it's not yet in use in Finland! ?
Special thanks to Kempower and especially Erik Kanerva, Mikko Veikkolainen and Juhana Enqvist for letting me test the Kempower Satellite fast charging system!
It was extremely interesting to get to know Kempower's products. I hope I will be able to come for a test visit for future systems, and most of all start seeing these user-friendly chargers in Finland.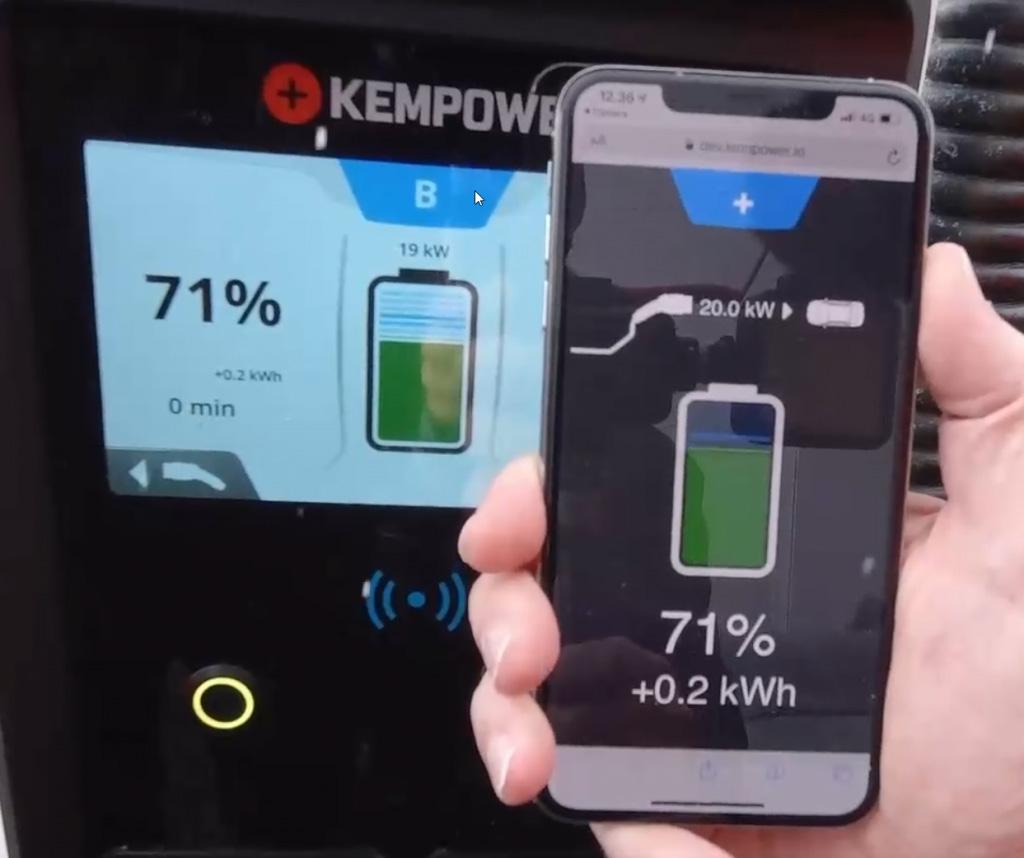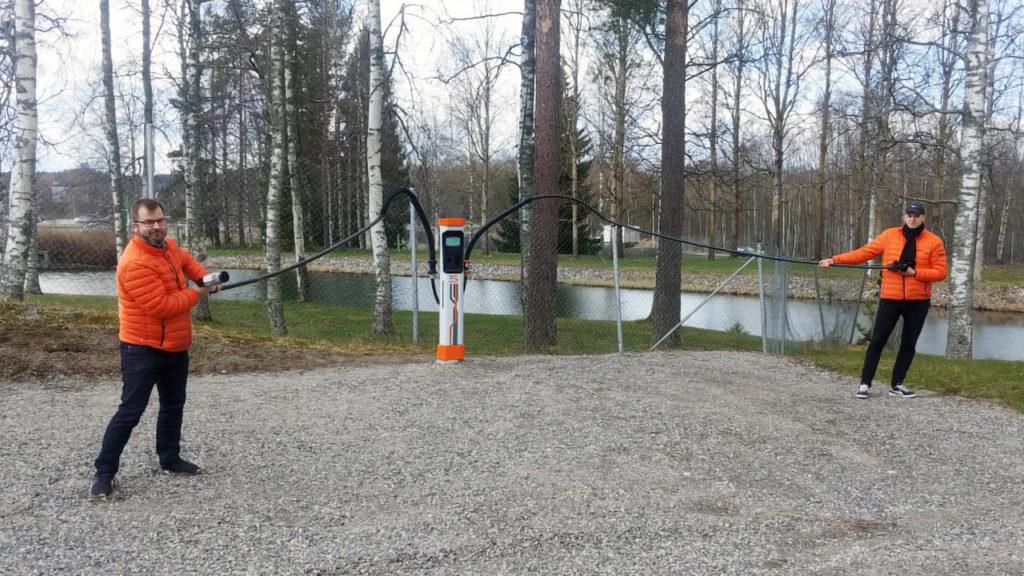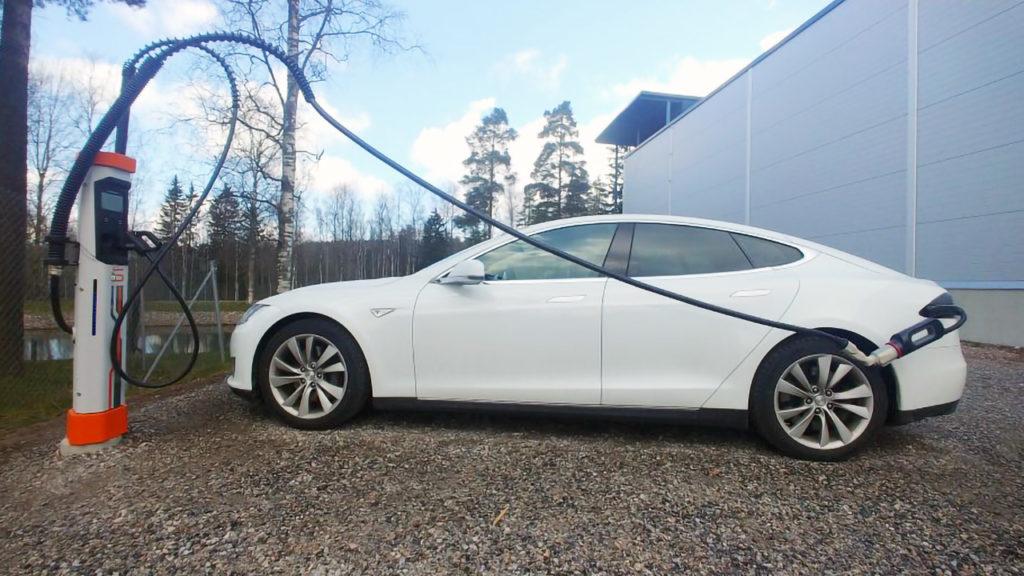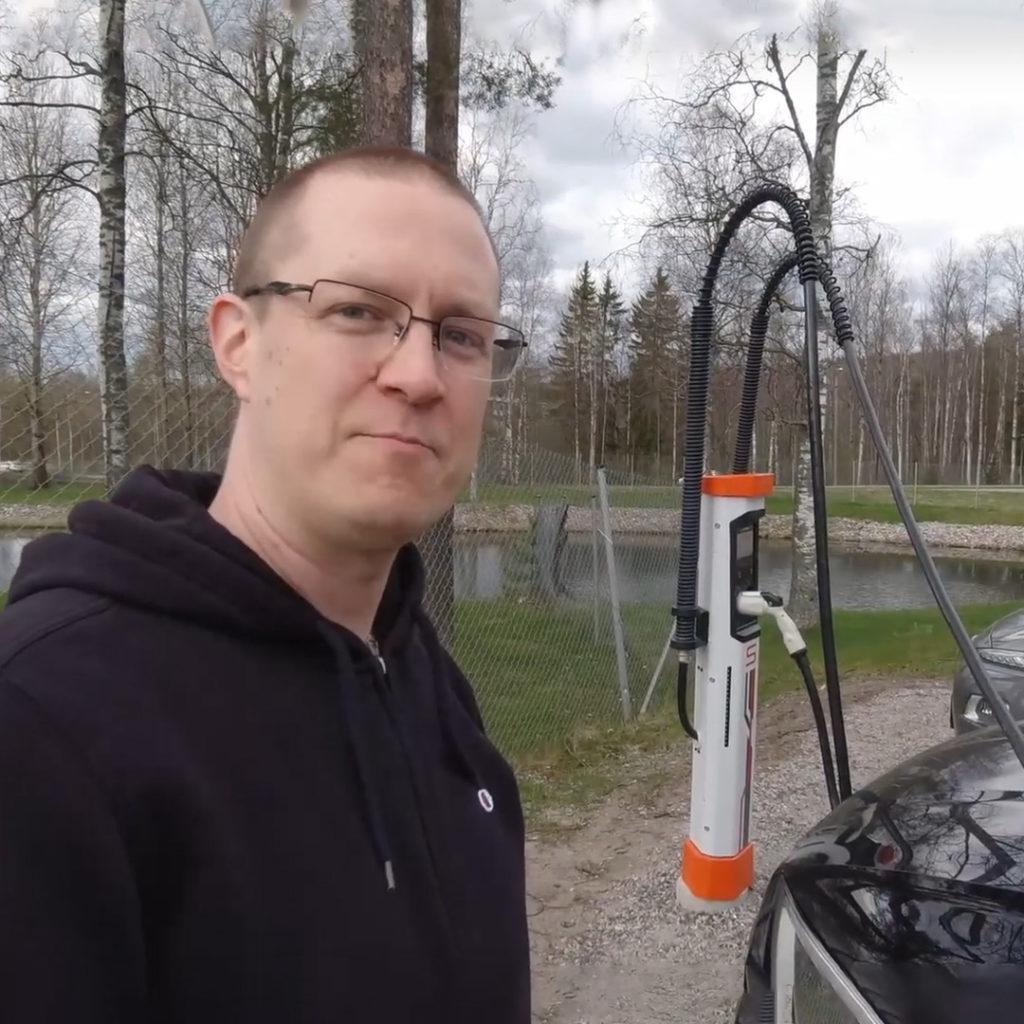 Written by
Antti Rantanen
Review & test by laturille.com