Back to news
Kempower provides charging technology to the world's first fast-charging plaza for trucks and heavy construction equipment
ROTTERDAM, THE NETHERLANDS – Kempower will deliver its chargers to WattHub, world-first fast-charging plaza for electric-powered heavy equipment in Geldermalsen, the Netherlands. The chargers will help make the Tiel-Waardenburg dyke reinforcement project zero-emission by powering the electric heavy-duty equipment and lorries needed to reinforce the dyke.
To reduce the Netherlands' greenhouse gas emissions by 95% by 2050, the Dutch government needs to focus on transportation emissions, which made up 12% of all the country's emissions in 2018. While the transition to electric passenger cars in the Netherlands is accelerating, heavy-duty transportation remains a big polluter. The Dutch government has committed itself to making all of its new heavy goods vehicles and buses zero-emission from 2040.
The Dutch government's recent drive towards carbon-neutral heavy-duty vehicles is partly motivated by the creation of the Tiel-Waardenburg low-carbon dyke reinforcement project. Partners Van Oord, Dura Vermeer, Ploegam and Betuwewind have committed to making the entire construction process of the dyke reinforcement project completely carbon neutral. An EV charging site for heavy equipment and lorries is essential to achieve this ambitious goal.
TSG Netherlands, which has been tasked with designing and building the WattHub plaza, has commissioned Kempower to deliver its rapid charging technology experience to power the trucks and construction equipment. The delivery will include 36 Kempower Satellites and 6 Kempower Power Units. Each Kempower Power Unit will have 600 kw of power available, which will be shared between six Kempower Satellites – the fastest charging speed available anywhere in the Netherlands. The charging station itself will also run purely on solar and wind energy.
Commenting on the project, Tomi Ristimäki, CEO of Kempower, said:
"Heavy-duty transportation has long been the next frontier in the electrification revolution. We've been developing the technology to power electric trucks and construction equipment on a large scale for a while, so we're delighted to be able to demonstrate its potential to the rest of the world through this world-leading project."
The hub, due to be completed in April 2023, will offer benefits beyond the Tiel – Waardenburg dyke reinforcement project. Its impressive charging capacity will enable local businesses and suppliers with similar charging needs to use the additional capacity. This will support the wider Rotterdam region's electrification of its fleets and heavy equipment, a project currently prevented by a lack of electric truck charging infrastructure.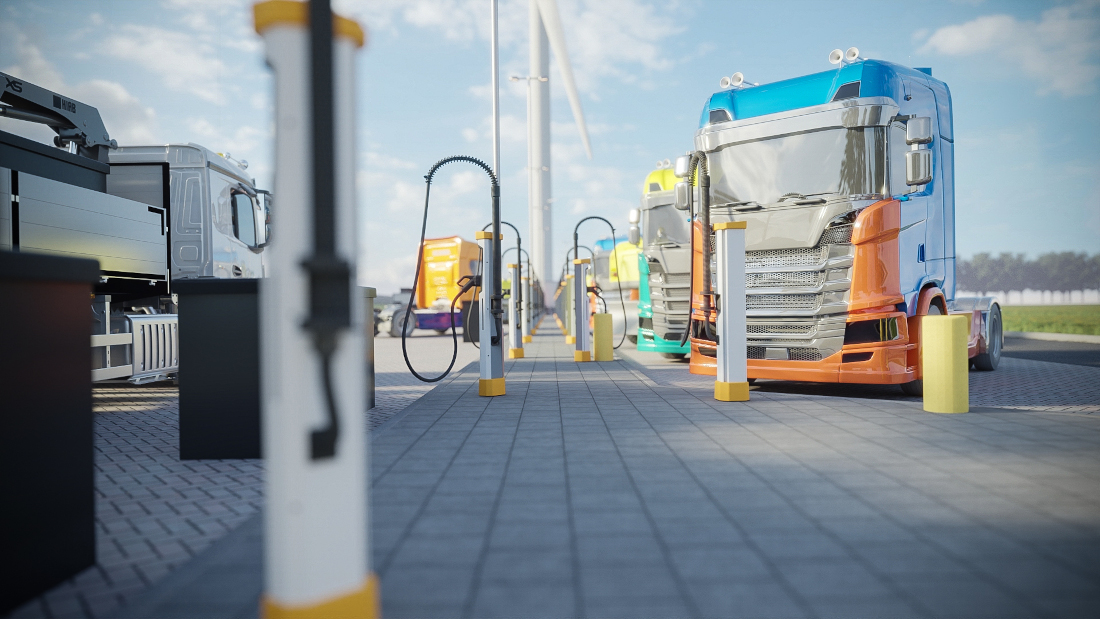 Images by WattHub
Media enquiries:
Paula Savonen, Vice President, Communications, Kempower
+358 400 343 851
About Kempower:
Kempower designs and manufactures DC fast charging solutions for electric vehicles and machines. We're a team of electric vehicle enthusiasts with a deep understanding of the charging market and a hands-on mentality. Our product development and production are based in Finland, with a majority of our materials and components sourced locally. We focus on all areas of transportation, from personal cars and commercial vehicles to mining equipment, boats and motorsports. With Kemppi Group's 70 years' experience in perfecting DC power supplies, we set the bar high in engineering and user-experience design. Kempower is listed in the Nasdaq First North Growth Market Finland. www.kempower.com