Neste opens its first public high-power charging station in Hankasalmi, Finland. This station at Jari-Pekka restaurant and service station has 8 Kempower Satellite chargers, 600 kw of total power, and a centralized payment terminal.
The 8 Kempower Satellite chargers and Power Unit will share power dynamically and can offer up to 150 kw per plug.
"What is unique about this Neste station is the centralized payment terminal. The payment terminal does not require registration from the EV driver and only one terminal is needed to operate the 8 charging outputs. The customer only needs a debit card to charge their EV. The charging process is activated via the payment terminal."

Antti Jokelainen, Kempower Sales Manager
Pekka Vikström, Vice President of Neste Marketing and Services, comments on the opening:
"Neste has been at the forefront in reducing transport-related emissions with its Neste MY Renewable Diesel™ and we will continue to seek out new opportunities for supporting our customers in cutting greenhouse gas emissions. Offering EV charging to Neste customers in Finland is a natural continuum to our product and service development. Today we are very happy to introduce our first public high power charging station Neste MY Renewable Charging™ at Hankasalmi Jari-Pekka station where we use Kempower's charging solution."
Read more about Neste and Kempower's cooperation here.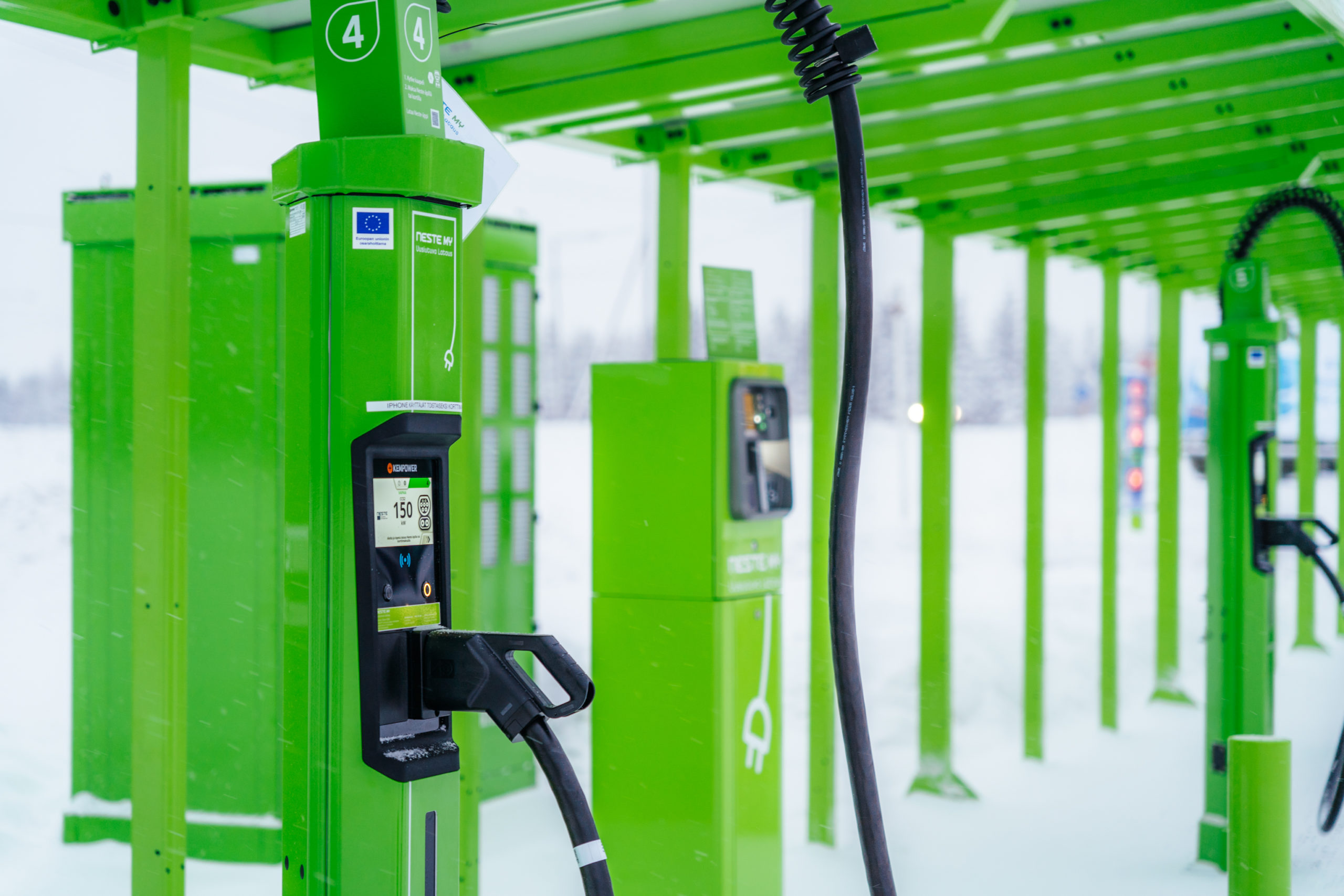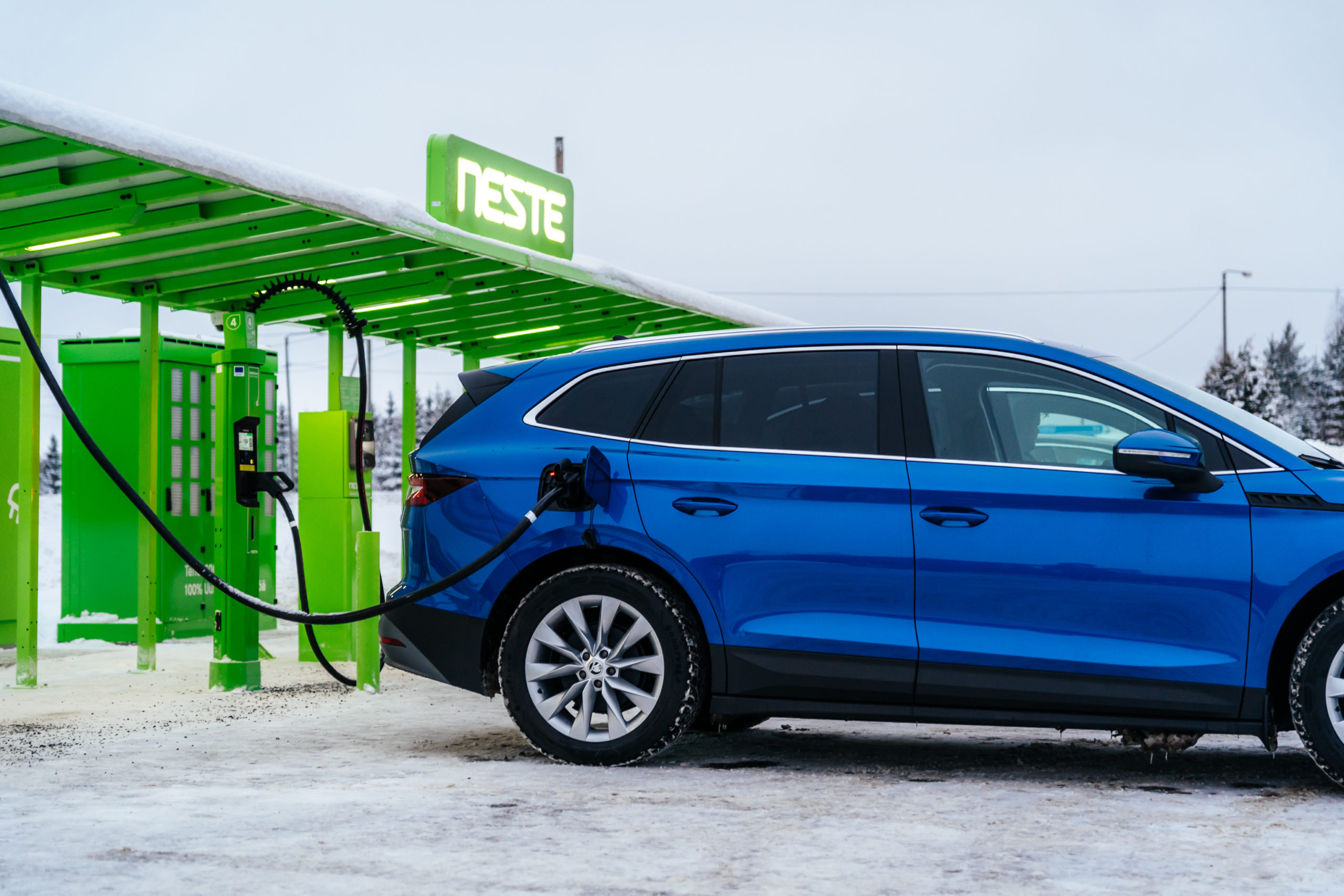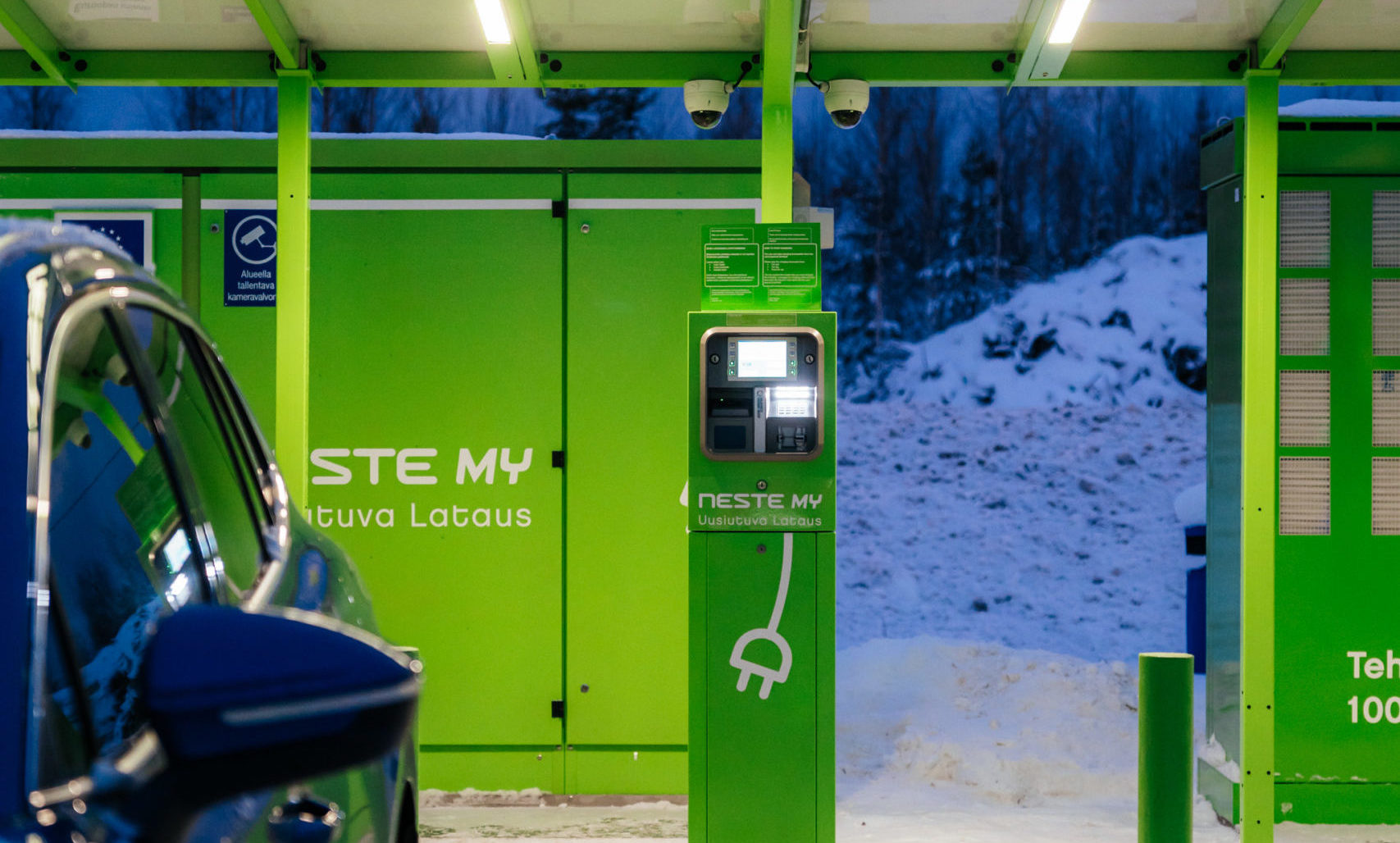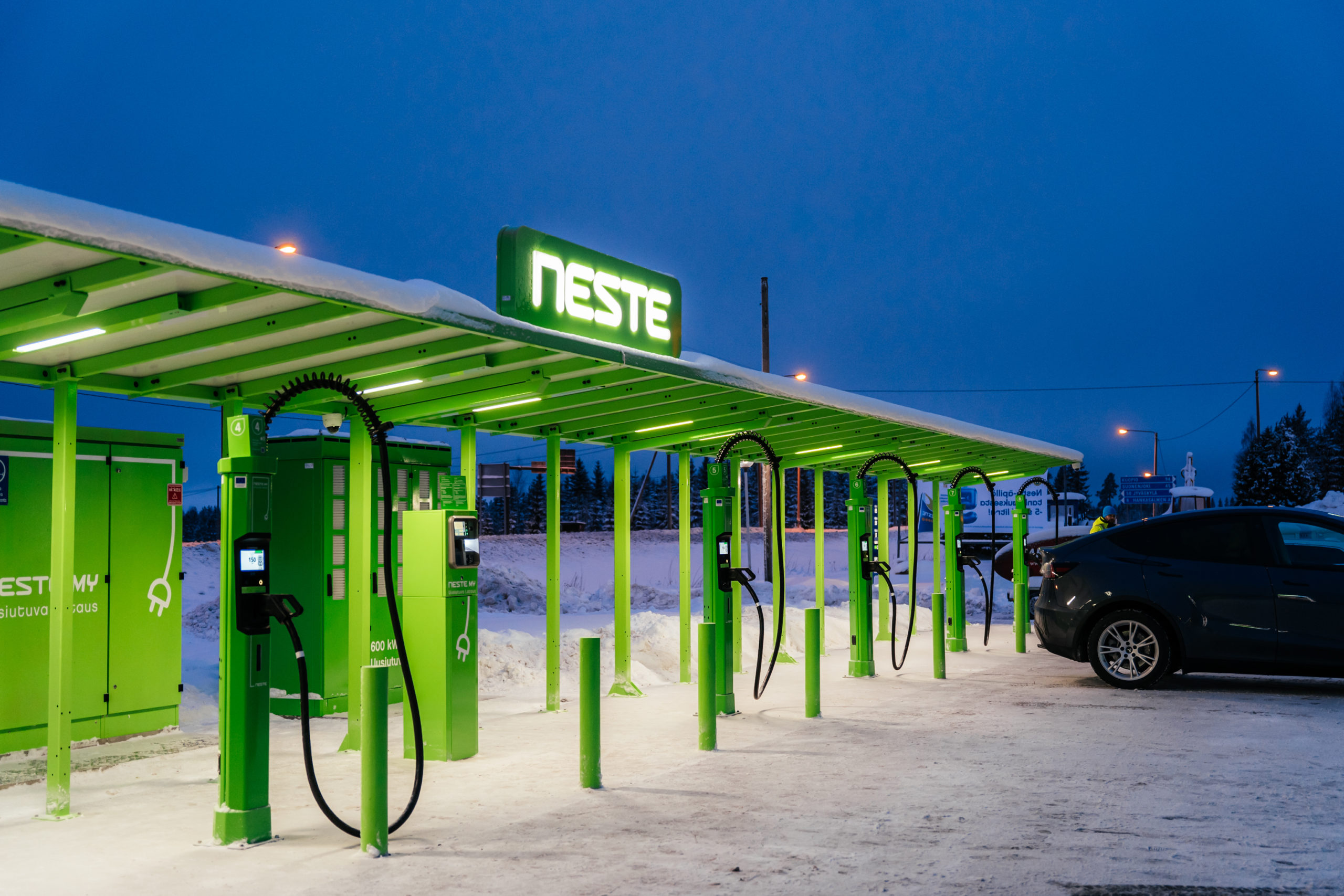 Kempower, media relations:
Paula Savonen, Communications Director, Kempower 
paula.savonen@kempower.com 
Puh. +358 400 343 851 
About Kempower:
Kempower designs and manufactures DC fast charging solutions for electric vehicles and machines. We're a team of electric vehicle enthusiasts with a deep understanding of the charging market and a hands-on mentality. Our product development and production are based in Finland, with a majority of our materials and components sourced locally. We focus on all areas of transportation, from personal cars and commercial vehicles to mining equipment, boats and motorsports. With Kemppi Group's 70 years' experience in perfecting DC power supplies, we set the bar high in engineering and user-experience design. Kempower is listed in the Nasdaq First North Growth Market Finland. www.kempower.com