About 20 years ago, I was at the beginning of my professional career working as a Project Manager in the telecom industry. At that time, one of my senior colleagues said that if you want to have a great marriage or a high-performing team, you must have three things: skill, will and passion. I didn't have much work experience and no knowledge of marriage back then. So, I couldn't really say if my colleagues' advice was true or not.
Fast forward to the present day, and I've built and led a team of over 60 sales and technical support professionals during the past two and a half years at Kempower. Despite our hyper-growth, we've managed to maintain high levels of job satisfaction, develop robust team integrity, and continuously go beyond sales targets. Let me explain why.
You can gain good skills in various ways. In some positions, technical or academic education is the cornerstone of a successful career. This is typical in sales support and after-sales roles. Often, it's possible to learn by doing, no matter your educational background. This is usually the case in sales.
However, one common factor for most of my team is that we've all been exposed to e-mobility earlier in our careers. This has proven to be very beneficial in two ways. First, we've managed to gain a holistic understanding of customers' expectations, which has helped us to develop products that match their needs. Second, onboarding and team integration are quick and smooth. This is priceless in a fast-growing company where people receive a lot of freedom and responsibility. Furthermore, a strong will is also required to achieve targets as there isn't a how-to guide or often ready-made answers to challenging questions.
Having the right skills is a prerequisite for success in any job. However, having hunger and a strong will is just as important. At Kempower, one of our values is together, which means that we emphasize the importance of being willing to help any colleague, no matter which part of the business they're in. There are very few things that we can do alone, and some of the most immense and authentic joy I find at work comes from supporting others. This could mean helping a colleague outside my area during sick leave or seeing our CEO Tomi pick up a screwdriver to help dismantle our stand after a trade show. Helping others is a great way to build meaningful relationships and make everyone feel connected. Being willing is a seed that can grow into a passion.
If you have a group of people with the right skill set and a strong will, then you most likely have a good team. Passion is the thing that makes a good team become an excellent one. It's the glue that creates a sense of belonging and builds trust with a new colleague, for example. At Kempower, our passion is to build an emission-free future. We want to attract people who share this vision and recognize it as something worthwhile. Passion is the thing that makes miracles. It's the fuel that makes you take an important sales call during a family dinner or help a customer with a tripped fuse over the weekend. Passion lifts teams to a whole new level.
Today, I'm 45, with 14 years of marriage under my belt and managerial positions in different businesses. However, I still feel I'm a student in both areas with lots to learn. But I now agree with the advice of my ex-colleague – you need skill, will and passion to build a successful team.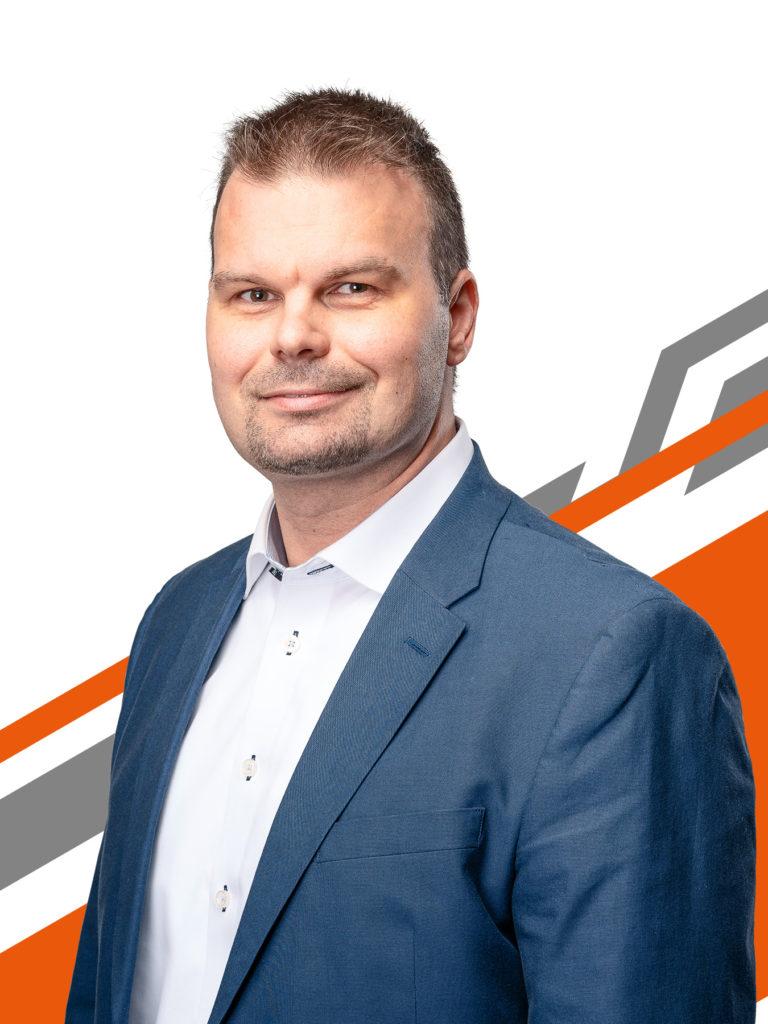 Written by
Tommi Liuska
CSO Kempower