Back to blog
Supporting the growing Australian EV market through powerful charging design
For a long time, Australia has lagged behind other countries in e-mobility. A harsh climate, long and isolated highways and minimal government regulations have made it challenging for the country to attract the EV charging infrastructure investment needed to foster a dynamic EV market.
Nevertheless, things are starting to change. The current government is developing a framework for new vehicle emissions standards to help accelerate the transition towards EVs. As one of two remaining developed countries globally without vehicle emission standards, alongside Russia, this move will be a significant step in moving Australia forward in the electric revolution.
However, there remain market difficulties, especially regarding charging infrastructure. Australia has a few unique challenges that set it apart from advanced markets – a sparse grid in combination with increasing renewable penetration and extreme weather conditions- meaning Australian EVs require tailored solutions. Fortunately, at Kempower, we've proven that these obstacles can be overcome, as we offer solutions that meet every challenge Australia has to offer.
Robust chargers for harsh environments
The main challenge in Australia is its climate. A factor largely overlooked when investing in infrastructure designed to last 10-plus years. With the country regularly recording temperatures upwards of 40°C in the summer and Western Australia home to the hottest temperature ever recorded at 50.7C, Australia endures extremely harsh summers. To combat this, robust charging infrastructure is required.
Working for a Finnish company means that many of my colleagues experience some of the coldest winter temperatures, which can drop as low as -50°C. However, this also means that Kempower's solutions are well-equipped to withstand harsh climates. The DNA of our chargers originates from our sister company, Kemppi, who's welding machines can withstand the harshest of environments. All our charging solutions have been tested in extreme temperatures ranging from -30°C to +50°C, meaning environmental conditions are not an issue for Kempower chargers.
Furthermore, our charging design takes into account the logistical considerations of a hot country. One of the unique features of our chargers is that the Power Unit and Satellite are separate, meaning that charge point operators can install the Power Unit, where all the heavy electronics are housed, up to 80m from the Satellite. As a result, our Power Units can be installed out of direct exposure to the elements, either inside a well-ventilated building or in the shade. This flexibility gives operators more choice in site design and limits the impact of the harsh Australian climate.
Reliability at our core
Another challenge that sets Australia apart from other flourishing markets is how remote much of the country is. Australia has much more roads per capita than Europe, meaning driving long distances is the norm for drivers. This increases the urgency for a fast roll-out of reliable, fast-charging EV infrastructure along highways.
Kempower has already proven its ability to achieve this, as we are currently involved in one of the most extensive roll-outs of public charging solutions along Australian highways. Together with JET Charge, we supplied 42 chargers along Western Australia's new 5,300km highway, making the project one of the world's longest single EV infrastructure projects.
One of the main reasons we overcame this monumental challenge is that reliability is built into our charger design. Firstly, our remote monitoring system, Kempower ChargEye, and dedicated technical team enable us to respond to any issues quickly. Furthermore, in case of component failures, the modularity of our charging systems means the entire system isn't made redundant if one component fails. These measures minimize charging downtime and ensure that EV drivers can explore Australia with the confidence that they can find working charging infrastructure when needed, even when traveling on some of the most isolated highways in the world.
Looking to the future
Kempower has just gone through the process of establishing a local Australian entity and building an in-country team. This means we now have commercial and technical support functions from our Melbourne office to help drive business growth in Australia and the APAC region.
This will remain our current focus in Australia before we expand our presence in Southeast Asia by launching a similar team in Singapore. Kempower's future in the APAC region looks bright, and we look forward to playing a crucial role in building a global society powered by fully electric transportation.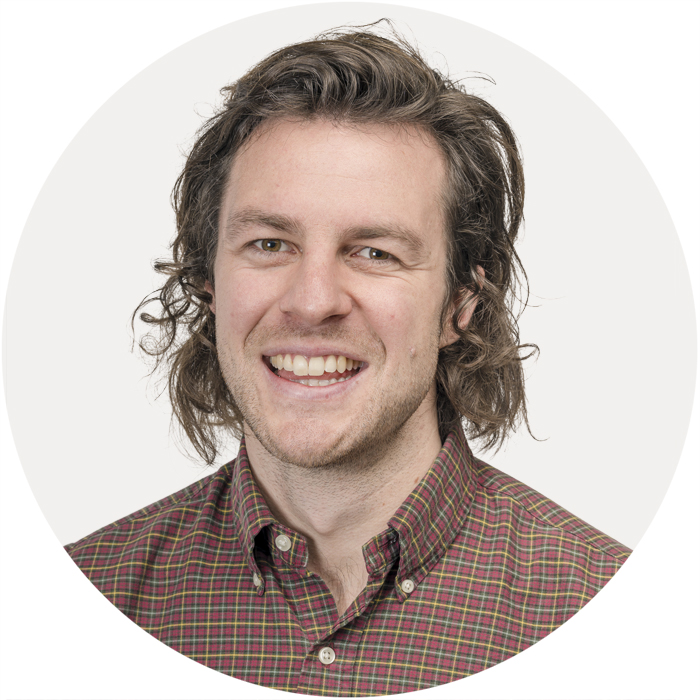 Written by
Max Davis
Head of Sales, South East Asia and Oceania